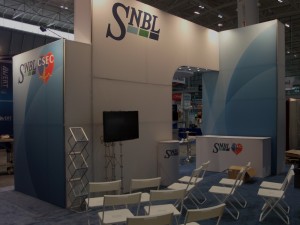 October 8, 2015
Using trade show displays in their event marketing can help Toronto companies achieve lasting resonance with their target market. The ideal display can ensure prospects are engaged by the company's products and services. Only by understanding the buying process can firm ensure they invest in their ideal trade show booth for their long-term marketing needs. In this blog, our team highlights three considerations to make when buying trade show booth displays.
The Long-Term Use for the Product
Is the company buying a trade show display for several events this year, or will the display be used as part of a long-term marketing strategy over several years? It's important that Toronto companies consider this element within their strategy when investing in show displays.
The Design Process
While the purchase of the display is an important consideration, the design process for the display will also be critical in determining the success of the display investment. And so before they evaluate their display options, it's important that companies review the design process and what they expect from their display branding. Finding a company that offers design services as well as displays can help companies cut down the cost of their investment.
Setting Up and Dismantling
The setup and dismantling process for the displays are another important event consideration. How long does the display take to set up without the help of professionals? All event time is critical and any minutes that representatives spend setting up the display is time taken away from communicating with potential leads at the event. This means companies must carefully consider whether they want that complex, hard-to-setup display.
To learn more on the considerations required before investing in a trade show booth display, speak with our expert Toronto team today!