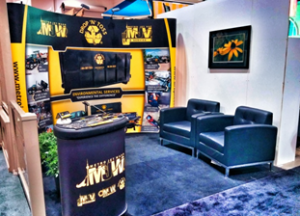 November 10, 2015 – Nobody wants to carry the stress of a trade show on their shoulders, but the reality of the matter is that there are a lot of things that need to get done for a conference and some business owners just don't have the time or patience to delegate all of the responsibilities necessary for success. That is why so many companies decide to rent their trade show displays and other accessories instead.
While it may turn out to be an overwhelming experience, some business owners actually prefer to create their own banners. This is generally either because they already have an amazing creative team who can easily generate banners as well as other displays and/or because their specific brand needs a new display every time they attend a conference.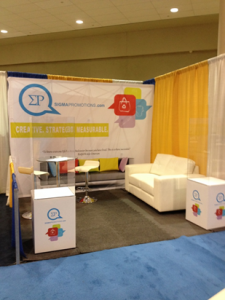 However, what some companies may not realize is that there are ways to actually rent trade show equipment like furniture, electronic monitors, carpet, and internet services. Although this renting transaction can easily be done with show services, hiring Best Displays & Graphics for all your renting needs, instead of show services, will actually lower your overall expenses; Best Displays & Graphics is always cheaper than show services.
What's more, is that businesses don't have their own creative design teams and decide to choose Best Display & Graphics for both graphics and rental services will also receive the added benefit of the on-site set-up of all their rental items along with the display. At Best Displays & Graphics we have everything you need to make sure your trade show goes off without a hitch. This service is just one of the many turn key services that Best Displays &Graphics is proud to offer.
The Benefits of Renting from Best Displays & Graphics
If you are still unsure of whether or not renting trade show materials is a good idea for your business, consider the following advantages:
– You will not experience transporting issues.
– Unlike show services, Best Display & Graphics offers a number of display options, customized to suit your brand's specific needs.
– Your materials will arrive on time and without any hassle.
– Cheaper rental services mean that you don't have to worry about squandering your budget any further.
– You have the opportunity to try different types of custom displays. In effect, you will be able to see what is working for your company and what needs to be changed.
– Best Displays & Graphics will not only help you with your rentals, but every step of the way if that's what you require.
– Having someone else in charge of the design, renting, set up, and disassembly will decrease your stress levels at conferences. First-timers should heavily consider using a professional company like Best Displays & Graphics, otherwise, they might find that they have bitten off much more than they can actually chew.
…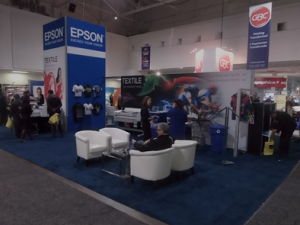 At Best Displays & Graphics, we take care of all your trade show needs to make sure you don't have to. We specialize in designing all kinds of graphics for booths and displays and have many products that our customers are welcome to choose from including pop-up displays, banner stands, flag banners, literature racks, flooring, kiosks, tablecloths, and drug identification kits. We can also help you with construction, installing, dismantling, furniture rental, internet, booth repair, storage, shipping, and more.
Contact the professionals at Best Displays & Graphics today to see for yourself why companies continue to come back to use our trade show services time and time again. If you would like to learn more about how Best Displays & Graphics can help you properly plan your next trade show, contact us today by email at sales@bestdisplays.com or over the phone at 905 940 2378 or directly at our Markham office and showroom address. Information about all of Best Displays & Graphics' products and services can be accessed by visiting our website at https://www.bestdisplays.com/. Read our blog or view our gallery to see some of the interesting projects that we have completed in the past. In order to stay on track, download our complete checklist today.