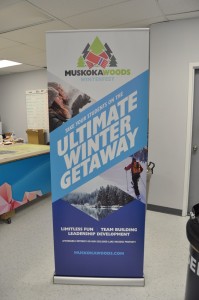 February 2, 2016 –  While you might know what colours you want to use within your trade show branding, and you might be aware of what your audience expects from your trade show booth, there are numerous elements that only professionals can implement within exhibit booth design work. In this latest post, our trusted team highlights the benefits of turning to experts for exhibit booth design.
Expert Understanding on Printing Capabilities
Because companies within the trade show design field will also have experience in printing materials, they can help business owners establish how their displays will look once printed. Taking on this task alone, you may select an illegible font or choose a colour that loses visual appeal within the printing process.
Professional Guidance at Each Design Stage
During the exhibit booth design work, you may encounter a question that you cannot answer. You may also struggle to create a design that matches your brand's current marketing materials. Professional designers can help move your project forward at each stage of the process. They can help you understand the optimal techniques for engaging audiences and ensure that your unique brand appeal is resonant within the event venue.
Reduced Time to Completion
Experts often have many years' experience within the trade show display design marketplace. They can help you to complete the design work within a consolidated timeframe while allowing you to focus on other important areas for your event marketplace, such as lead generation processes and training team members.
Our team here at Best Displays & Graphics offers the industry's finest graphic designs for growing brands to maximize their appeal at upcoming business events. To learn more, contact the company offices today at 905-940-2378.