November 13, 2014
The installation of trade show booths is one area of under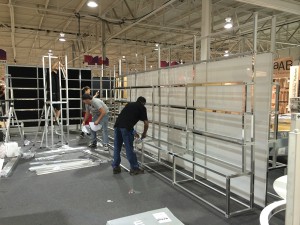 investment within the trade show industry. Companies often find that they're unable to install the systems they've purchased, leaving them with a less than compelling display when the event begins. To ensure all systems are installed professionally to the highest of industry standards, it's important to work with a recognized leader in the industry. Here, we'll review several advantages of choosing Best Displays for the installation of trade show booths.
Experience
The Best Displays team has the experience of installing thousands of systems at events across North America. Our team understands the time-restraints trade show advertisers must operate within. And they have proven time-and-again, they can set-up compelling displays to meet the tightest of deadlines.
Event Expertise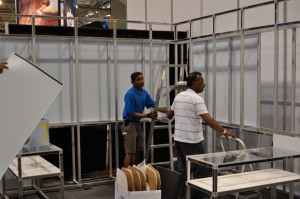 Working with a professional such as Best Displays can help organizations respond to number at-event challenges. Best Displays can coordinate the entire installation process with the event venue host to ensure clients maintain the focus on their promotional requirements.
Affordable Service
Because Best Displays offers some of the most affordable display installation services in the marketplace, they're able to help clients achieve a lasting return on investment with their event marketing. Best Displays helps keep costs down by using cutting-edge equipment to complete all installation work efficiently.
Choosing a trusted trade show booth installation expert such as Best Displays ensures companies achieve that solid foundation they require for event success. Speak with a Best Displays specialist today to learn more about the company's comprehensive services suite.