January 7, 2015
Companies across Canada are limiting their return on investment in trade show displays by not considering the most important elements behind their event success. Over the last several decades, trade show marketing has evolved considerably. And in this blog, we'll highlight the 5 factors in the success of trade show displays for Canada-based companies.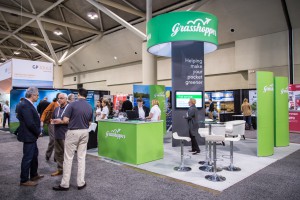 1. Venue Research
How much time will the company have to set up their display? How much space will we have to exhibit our products and services? It's important to complete comprehensive event research before the big day arrives.
2. Use of Technology at Events
Event audiences are compelled to action by innovation. They want to see new technology being used during trade show promotions. Companies can capture long-term customers by considering their technology options for the event.
3. Event Staff Training
Can your staff answer audience questions proficiently? Do they understand the expected show etiquette? How your staff interacts with the trade show audience can have a profound effective on company results.
4. Use a Professional Design Firm
Expert design work can help companies translate their core messaging to new audiences. Trade show hosts can improve their chances for branding success by utilizing a leading design firm for their systems design needs.
5. Create a Lead Generation Process
Before beginning the trade show event, it's important that display hosts know the lead generation process inside and out. Only by working with hosts to hone their sales techniques can companies achieve a lasting return on their display investment.
Effective trade show marketing includes many company team members. Ensure that everyone is on the same page in understanding the factors for event success and your organization will have a focused team ready for every future event to come.