Thursday, January 4th – We've got plenty of regular customers here at Best Displays & Graphics, and we're always happy to see a familiar face walk through the door.  One such regular we love working with is Prollenium Medical Technologies.  We've done a lot of work with them over the years, and their booths always have a great combination of style and challenge.
That's exactly what we got when their representative told us about their plans for this year's annual Canadian Association of Aesthetic Medicine (CAAM) exposition.  They were launching a new product, so they wanted a brand-new booth to accompany the launch which was built from scratch, made to look high-end, flashy, and all-around impressive.  On top of that, it also needed to have extensive customizable features that would allow it to be reused at several events in the upcoming year.
It was a tall order, but exactly the sort of challenge we love to tackle!
A Study in White: Creating a Tasteful Transformable Booth for Prollenium
As you can see from the pictures, this was quite a large display!  The final product was 20′ across and 8′ high.  Because they wanted it to look substantial, we avoided using kit-based solutions such as the T3 or FabFrame assembly systems.  Instead, most of it was hand crafted from wood, overlaid with gloss white laminate.
Obviously, this made it substantially heavier and harder to move around than a kit-based booth, but it had a physicality that suggested real stability.
The most interesting feature by far is that, despite how solid it looks, this booth is actually quite modular!    It can break down to fit into a variety of spaces, including 10' x 20', 8' x 16', 8' x 8', or 8' x 10' just depending on how the pieces are put together.   The ceiling structure was built in sections to accommodate the different sizes as well.  By removing a section or two, we can adjust it to work with different spatial requirements.
Plus, it's not just the back wall that's modular.  We constructed the legs of the front counter separate from the top and made two separate tops – small and large.  So we could similarly re-configure the counter to fit appropriately with smaller booth sizes, as needed.
Simply put, we're downright proud of this one.  It's some of the most extensive modular woodwork we've done.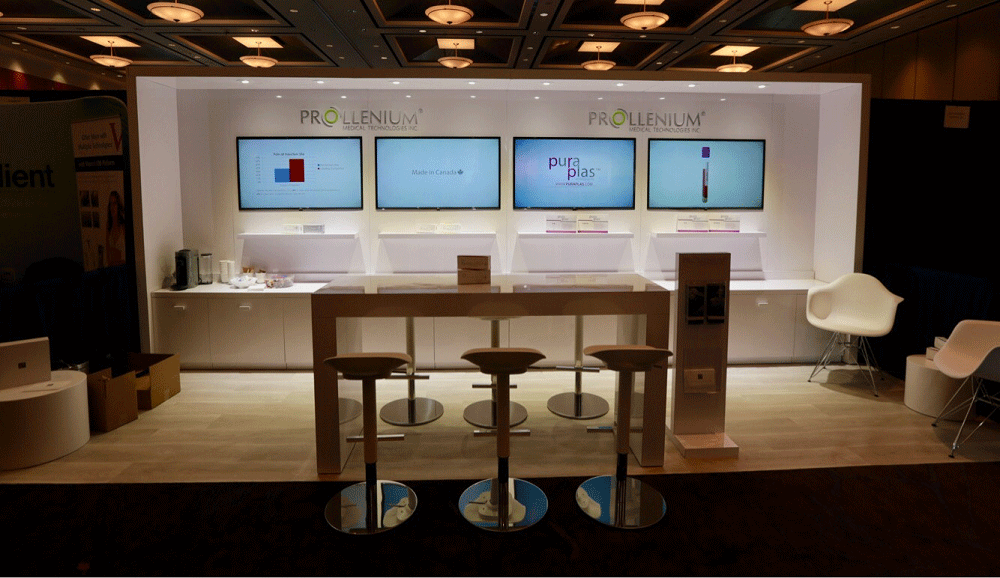 Making a Booth That Works
Great wiring and electrical work are another of our specialties, and it certainly came in useful here.   All this custom construction was functional as well as beautiful, too.  The drawers and cabinets are working and capable of holding product, coats, purses, or other items.  One drawer even contains a hidden power bank for discretely charging cell phones.
Speaking of electrical work, we did a lot of that as well.  As you can see, the top of the back wall has a number of bright LED lights, made more noticeable thanks to the plastic behind them catching their reflections.  Those threw attention directly onto the products on display, as well as the flat-panel monitors above.  Those monitors were Prollenium's idea.  They wanted to avoid traditionally printed graphics for the most part, and instead, use the monitors as omni-purpose display pieces.  That's just one more way this booth can be easily repurposed in the months and years to come.
All in all, this took two of our top designers three weeks of effort to put together – but it was certainly worth it!
Meeting the Expectations of a Long-Time Client
So, what did Prollenium have to say?
We needed a booth that would be very transitional. We also required a booth that could follow up to different events and therefore was adjustable to meet different size requirements.  What sold me on Best Displays for this design is Laurie's professionalism and knowledge. She spent the time to understand my vision and make it a reality. She was always one step ahead of me and took the design to the next level; both aesthetically and functionally.
In my mind, Best Displays sets itself apart by offering amazing customer service.   We are very happy with our new booth.  It is exactly what we were looking for… modern, functional, adjustable, and inviting.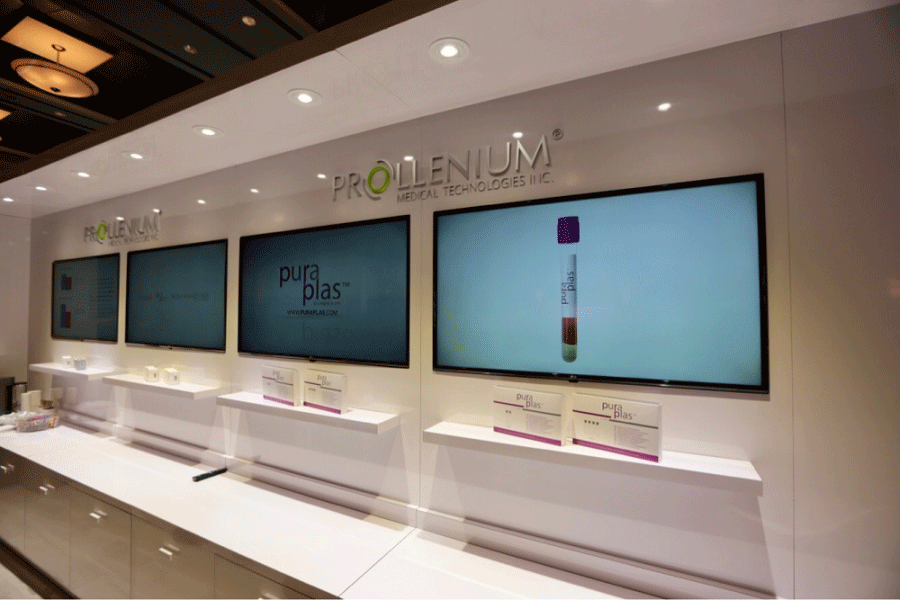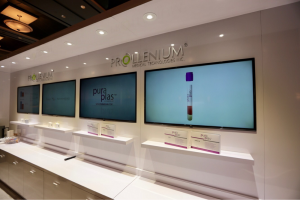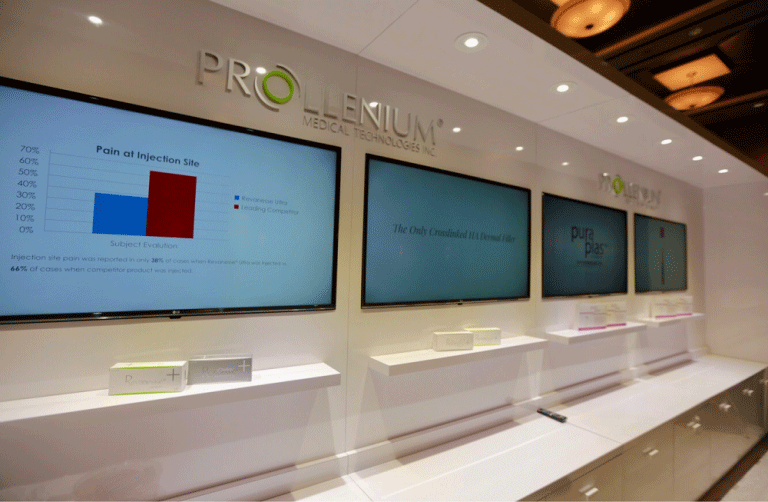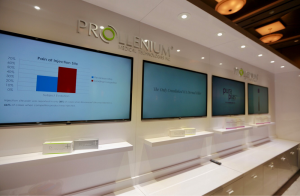 We couldn't be happier with how everything turned out.  This was one of the biggest challenges we've undertaken recently, but we rose to the occasion.  If you have a trade show coming up, Best Displays & Graphics can help you knock it out of the park as well!  Contact us to learn more.