May 28, 2015
There are a growing number of companies now utilizing truss displays to promote their brands at tradeshow events. These truss display systems combine versatile architecture with strong structural performance to ensure growing companies a lasting return on their trade show product investment. With many organizations looking to maximize the value of their systems as they compete with their larger, more recognized competitors, truss displays are becoming a noted marketing solution. In this blog, we'll review how truss display stands are helping growing companies match their larger competitors at tradeshow events.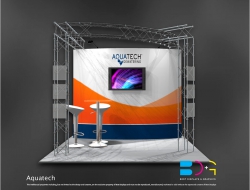 Infinitely Flexible Configuration
One of the foremost advantages held by companies utilizing truss displays is that they achieve an infinite number of display configurations. That's because truss displays are modular and can be added to at any point within marketing campaigns. This ensures that company campaigns are versatile enough to change directions should one type of product grow in market importance during a campaign. This versatility can help growing companies maximize their brand recognition across a range of tradeshow events.
Sturdy Construction for Holding Video Systems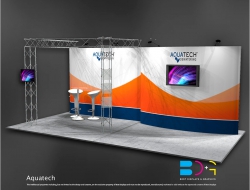 The integration of video systems within displays can help brands captivate tradeshow audiences. Truss display stands can be used to hold HD screens and other audiovisual technology to ensure that guests visiting the display are immersed within the company branding experience.
Truss display stands are considered the leading display choice for proactive growing firms across Canada. To learn more on the benefits these systems can provide your firm, speak with the team here at Best Displays & Graphics directly.