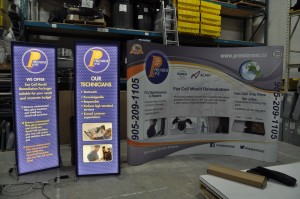 January 28, 2016 — The cost of trade show display products can be expensive for those with limited experience in the marketplace. Operators of growing companies often discover their original cost projections are far lower than the actual price of the displays. But through working with trusted industry specialists, companies can find ways to lower their expenditure. In this post, we'll analyze how Toronto operators can save money when investing in a trade show display.
Complete Comprehensive Research
It's not uncommon for business operators to have to return their displays a short term after purchase. This is usually due to them not completing the required research within the marketplace. They find that their displays are too difficult to transport or they discover that they cannot add the required technology to their display. By simply completing research ahead of time, operators can limit their costs and save time.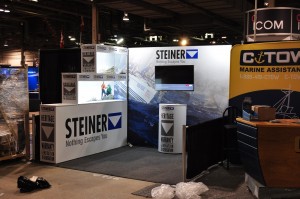 Rent Before Purchasing
Many trade show display users make the mistake of thinking they're required to purchase a display for their upcoming events. They can often make significant savings by renting a display instead. Once the display has been used, the company owner can then decide whether they'd like to purchase that style of display or continue renting in the future.
Choose Modular Displays
Using modular displays such as the BluePrint display is the ideal way for Toronto companies to reduce their investment in trade show display products over the long-term. Instead of trying to purchase a unique display to appeal to specific audiences throughout the year, business owners can now optimize their display each time by selecting a modular option.
With a little creative thought and through connecting with industry experts, business owners can now make significant savings on their trade show display costs. To learn more, speak with our expert team directly at 905-940-2378.