September 22, 2015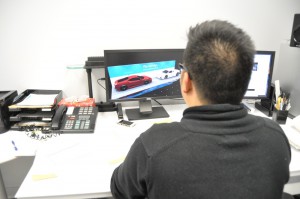 There are many Toronto companies offering access to the latest in trade show displays systems. But today's business leader needs more from the trade show specialist they select. They need partners; experts who understand the industry inside out, who can answer their questions and help them make effective decisions concerning their long-term event needs. In this latest post, we'll look at how Toronto companies can benefit from investing in a full-service trade show displays expert.
An Expert is Always On-Hand for Guidance
When a company turns to a full-service specialist, they know they can entrust the firm to answer their questions based on proven market experience. For example, they can help the company ensure their design is suitable for an upcoming event, while also ensuring the design suits their current display architecture for optimal use of all company systems.
It's an Investment for the Long-Term
Working with a full-service partner means that companies can plan an entire marketing campaign alongside the trade show specialist. For example, if the company is beginning a lead generation campaign, the trade show specialist can help select the optimal technology and display combination for attracting qualified leads.
Time and Cost is Limited
Company leaders spend a large amount of time researching their service providers. By only working with one company for trade show design, products and display maintenance needs, firms can minimize their overall research time and consolidate their costs.
Toronto companies investing in trade show displays can now streamline the entire process through close coordination with a versatile service expert. To begin your company's next campaign with the local market leader, contact our expert team today!