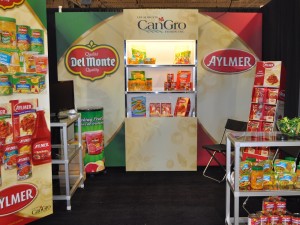 May 24, 2016 – Trade shows are a great way to network with others within the industry, while attracting a larger customer base to your business. However, an outdated or poorly designed display may not perform as well as it should. Here is how to tell if it's time to upgrade your current display for a newer, more effective one from Best Displays & Graphics.
Consider Presence Requirements
For beginners to the trade show circuit, many companies start with smaller, cheaper display options, such as simple table throws and banner stands. However, as the business grows and expands, the display should as well. By refreshing your trade show presence, you can attract new customers who may have otherwise paid little to no attention to your business. When your business is attending several trade shows each year, upgrading your display can also give you a larger presence and allow you to get, or stay, ahead of the competition.
Branding or Message Changes
As a business grows, their brand and message tends to grow and change as well. This is particularly true to startups just beginning to explore themselves as well as established businesses looking to refresh their image and appeal to a younger market. As your business grows and transforms, it is very important that your display does as well; this will prevent mixed messages and "stale" advertisements. In fact, launching a new message or branding effort is a great way to bring back lost customers and bring in new ones. Launching the new campaign using updated displays can make a huge impact.
Outdated Graphics
The quality of graphics has increased dramatically over the last few years as advancements in design and printing technology flood the market. Cultural styles and attitudes are also in a state of evolution. Just take a look at advertisements in the 1950's compared to now. Much of those advertisement's content would not fit in today's society, and when a business fails to keep up with the current norms, they can stagnate. However, by upgrading your display with newer, sharper, and more culturally relevant graphics, your business can experience additional growth instead, by appealing to a more diverse market.
Hardware Issues
Just as the quality of graphics has seen a recent boom, so have the technologies and materials used to build the displays. In the event your current display has hardware issues or damages, replacing it with a newer, less cumbersome and higher quality display structure can prevent potential display failure. You should not wait for damages to become visible before you address them, if your current display shows signs of wear, such as dinged metal, faded graphics, or rusty screws, it is a good idea to replace the display.
Replacing your display is also recommended if it is difficult to transport due to size, awkward shapes, and heavy materials. Today's displays through Best Displays & Graphics use light weight materials, compact designs, and easy to assemble structures.
Engagement Appeal
Trade show displays should organically move potential customers to your area and through the display, with the goal of securing their business. when you have difficultly bringing in customers or keeping them engaged long enough to excite them about your offerings, then it may be time for a new display.
Best Display & Graphics have a team of highly experienced design professionals that listen to their clients and design the ideal display around their brand using interactive aspects to truly engage potential customers.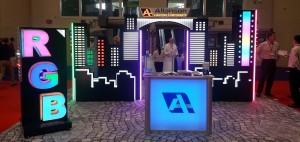 Lead Gathering Abilities
The end goal of any trade show display regardless of type, style, or size, is to gather leads to further business relationships and customer bases. In today's techno crazed society, it's vital that businesses stay on the leading edge of technology, and this includes their trade show display. Updating your lead gathering abilities along with your display can have a huge impact on the growth of your company. Adding things, such as providing representatives with iPads for convenient information collection can increase the number of new leads. Holding contests and give-a-ways is another effective way to gather business leads.
Do not let your business stagnate from outdated and worn-out trade show displays. The expert team at Best Displays & Graphics can design the perfect display solution to meet your business's needs and desires. For more information or to schedule a consultation, please contact Best Displays & Graphics today!