Are you planning on promoting your business at an upcoming outdoor event? Outdoor events offer excellent brand exposure for business', allowing you to engage event attendees with games, samples or giveaways, and create a positive brand recognition. At Best Displays & Graphics, we offer a wide range of exciting products that will make your business stand out at your next outdoor event. If you are planning on buying trade show tents in Canada or seeking out other outdoor display products and services, our team is happy to help you navigate our impressive display selection.
Continue reading to learn how to thoroughly assess your needs and make the most out of your next outdoor event.
Four Tips for Assessing Your Needs for Outdoor Trade Shows
Determine your marketing objectives
Many business owners make the mistake of attending events without a clear understanding of their specific marketing objectives. Whether your goal is to increase brand awareness, generate revenue or show your engagement with the community, it is essential to communicate your marketing objectives to the event staff who you have hired to work the event and align your promotional materials with your goals. Business owners who wish to increase community engagement may want to incorporate interactive activities. In contrast, business owners who plan to increase brand awareness may want to hand out free samples that are branded with their logo.
Maximize your space
Buying a trade show tent with custom branding is a great way to mark your space at an outdoor event; however, if you are not provided with a specific area to advertise your business, it is important to incorporate mobile accessories such as banner stands or backpack flags that attract event-goers to your event staff. Your staff should also wear branded clothing so that prospective customers know who to talk to.
Beat the heat
As most outdoor events in Canada take place during the hot summer months, it is a great idea to provide passersby with a comfortable space to relax and learn about your business by investing in a trade show tent with a pop-up bar to relax with cool beverages. This will help your event staff start the conversation with customers and initiate interactive activities such as games.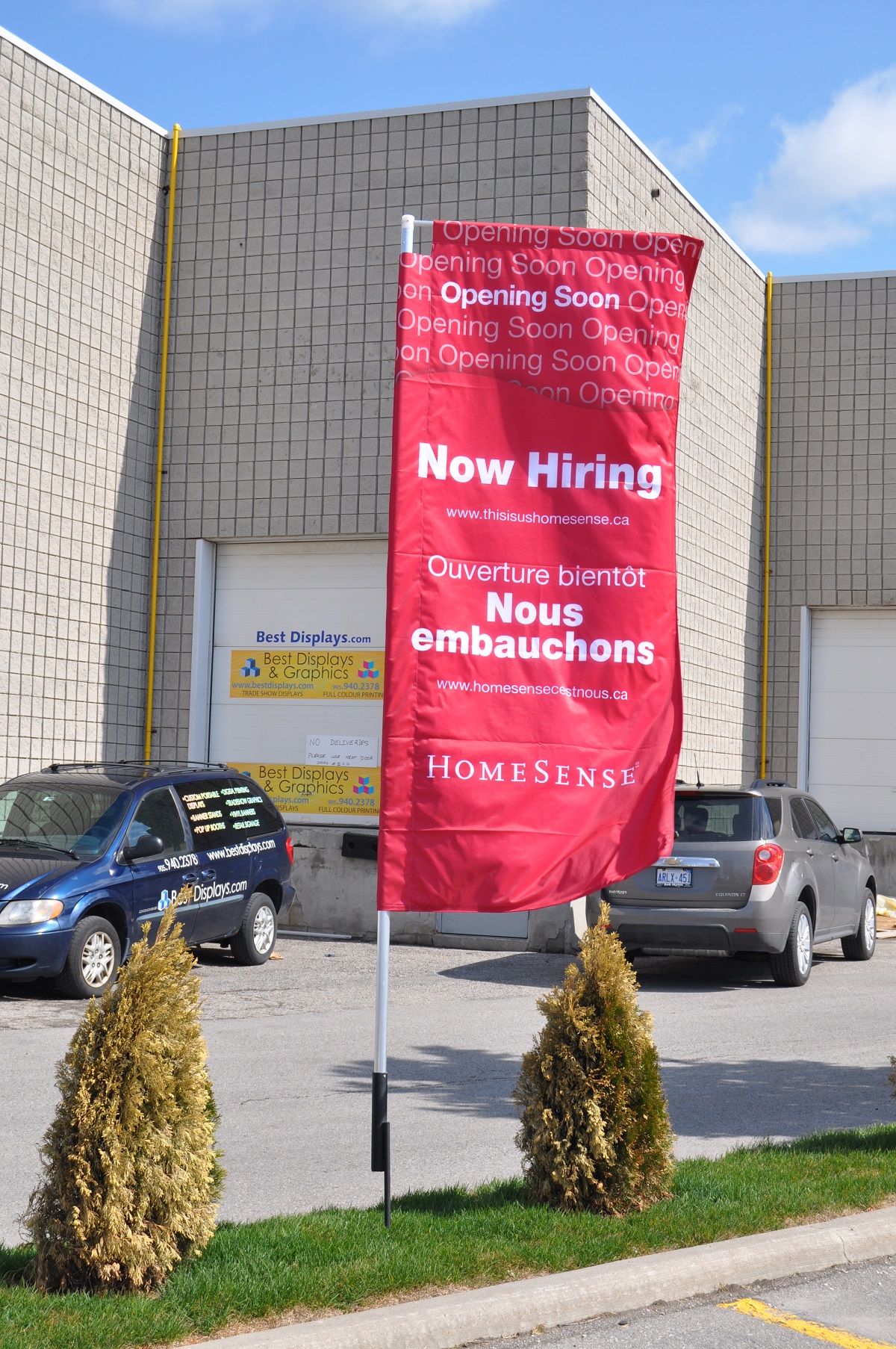 Buy or rent products that will help you achieve your goals
With a wide selection of trade show products available for rent or purchase, business owners should think carefully about the products that will help them achieve their specific goals. If you are attending a large-scale outdoor event, you may want to incorporate flags or other signage to attract visitors to your trade show tent.
View our outdoor product catalogue today to explore our high-quality display tents and accessories. Contact us to learn more about our products and excellent additional services.