November 27, 2014
Our methods of communication are changing rapidly. In the business world, it's important that leaders maximize the advantages of the newest communication systems to maintain a closer and more understanding connection with their brand audiences. As part of this process, the adoption of social media is a critical element. Companies about to launch their trade show events might consider integrating social media within their campaigns to help maximize brand exposure online. Here, we'll look at two ways Canada-based companies can use Twitter in promoting trade show event display booths.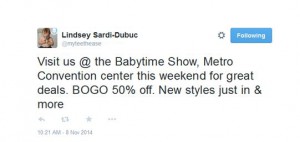 Pre-Event Promotion
During the pre-event promotion process, it's imperative to gather as large a follower-base as possible on Twitter. Communicating with fellow industry professionals and updating followers on the latest news in the marketplace is a great way to ramp up a Twitter audience. Pre-event tweets should focus on the benefits of the event and the type of information that will only be available to those in attendance. It's also important to send out regular tweets with the date, time and location of the event in order to catch as much attention as possible online.
Event Live-Tweeting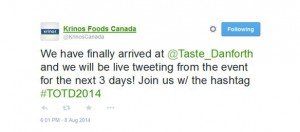 In using Twitter at their display booths, Canada-based companies can ensure their booth receives lots of attention at industry events. Event teams can set up a tablet to ensure visiting guests can live blog to their followers about the on-going events at the trade show. Live tweeting during the event can also help companies develop business relationships with other vendors and bring further brand recognition to their growing firm.
By maximizing the branding benefits derived from utilizing twitter for event promotion, companies will ensure their display stands are well populated during their next event. Through responsive online campaigns, companies can achieve real-world branding results.