May 26, 2015
Companies often spend thousands, even tens of thousands of dollars ensuring their trade show campaigns are a success. Allocating this level of funding to a trade show campaign can mean that companies must ensure they achieve a return for their money. Only by understanding trade show best practices and honing their trade show offering can companies achieve this objective. In this blog, we'll highlight how Canada-based companies can achieve a return on investment in their trade show booths.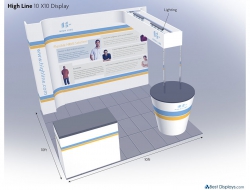 Working with Trusted Display Companies
The leading manufacturers of trade show booths in Canada can empower companies in achieving a return on investment by making durable systems that maintain their structure and aesthetics over many trade shows. It's important to communicate with market specialists to find trade show products that protect against fading and denting that can diminish long-term system returns.
Plan for the Long-Term
Companies must make their trade show booths a critical part of their marketing campaigns. They should try to synchronize their trade show booth purchase with their current campaign objectives. They can then ensure their trade show booths are used to promote their brand more effectively. Considerations should be made for factors such as the timeline of booth ownership and the amount of traveling the company team must do as part of their marketing campaigns.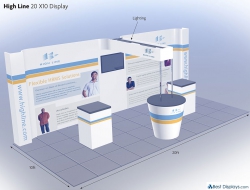 Invest in Warranties
By purchasing a warranty with their trade show booths, companies in Canada and across North America have the available recourse to recover their money if there's an issue with the system. Before completing their purchase, booth buyers should review the level of coverage their warranty provides, and pay particular attention to coverage for damage that occurs during transit.
Effective planning for trade show booth purchases is the key to earning a successful return on investment. To discuss your company's future requirements with a specialist, contact our trusted team today!