April 7, 2106 – Trade show promotion is a critical element in ensuring that displays are well attended and receive interest from qualified buyers. But few companies in Ontario have a clear understanding on the optimal techniques to promote their trade show displays in the current marketplace. In this post, our team will provide their insights on how to promote trade show displays in 2016.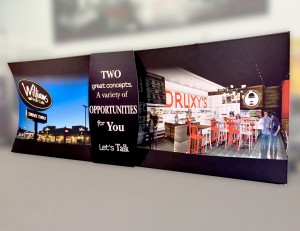 Periscope
Live media is becoming an important tool for building a brand presence through trade show events. And Periscope is a leading option in the 2016 marketplace. The tool offers an intuitive interface through which to stream live events to both Android and iPhone devices. This ensures that event attendees can capture events at the trade show booth while those not able to attend gain a glimpse of the action at the display area.
Email Campaigns
While many consider them a relic of the past in the online marketing field, email campaigns still offer significant value. The newest tools from companies such as Campaign Monitor allow teams to see who has viewed their emails and for how long, ensuring that email campaigns receive optimal visibility from qualified buyers.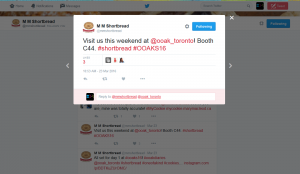 LinkedIn
Within the 2016 marketplace, LinkedIn is becoming a leading promotional system. It's a hub in which professionals gather to discuss the latest news within their industry. Companies across Ontario can now invest in LinkedIn marketing campaigns to build the conversation around their brands and create interest within their upcoming events and display areas.
By harnessing the tools highlighted within this post, Ontario companies can mitigate promotional costs while maximizing their return on trade show investment. To learn more, call the Best Displays & Graphics team at 905-940-2378.