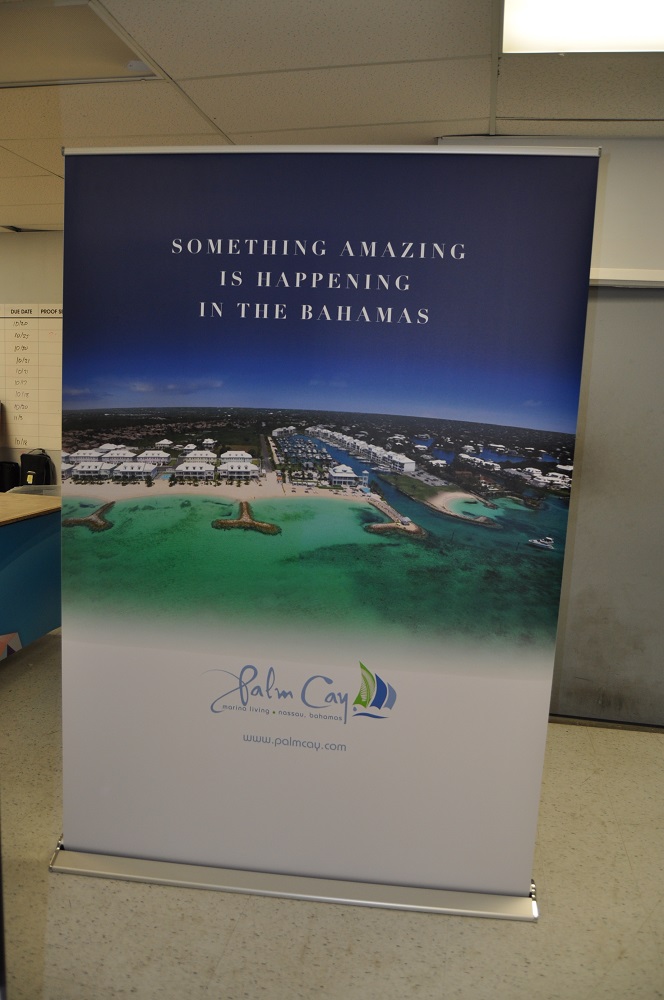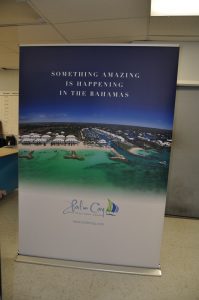 December 8, 2016 – Few pieces of trade show hardware are more versatile, useful, and downright indispensable as the venerable banner stand. Trade show banner stands have been a staple of the industry for as long as it's been around. Banner stands are still every bit as useful today even as other types of exhibition hardware have come and gone.
So today, we're shining a product spotlight on banner stands, their many forms, and their many uses. You're undoubtedly familiar with them, but you might be surprised at just how flexible they are as a display system.
The Many Benefits and Uses of Trade Show Banner Stands
Simple Setup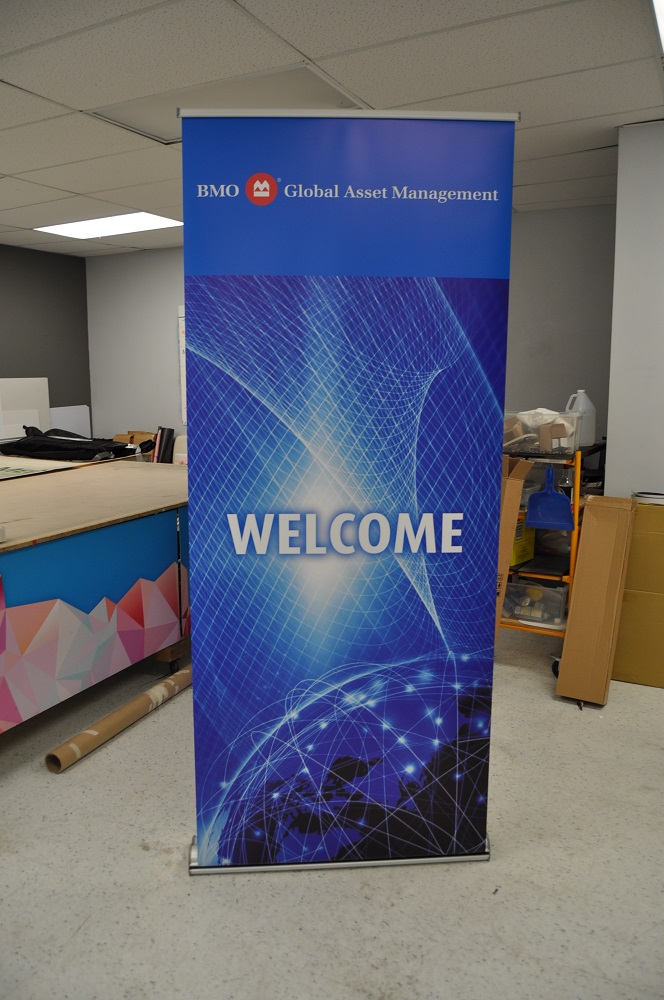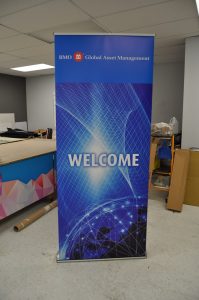 Unlike many other types of trade show display gear, banner stands need no particular expertise and no special tools to assemble and disassemble. Most major banner stand types use extremely basic modular connection mechanisms which are no harder to operate than children's construction toys. They can be set up or deconstructed within minutes by practically everybody.
Easy Storage and Transportation
Since banner stands are made to be built and rebuilt, that makes their transportation a breeze. Even large stands can be taken apart without generally requiring more space than a duffel-style bag. This makes them simple to move, and extremely space-efficient when in storage.
Superior Reusability
A few banner stands are an excellent investment for any business because they have so many uses beyond a trade show. Just as a few ideas: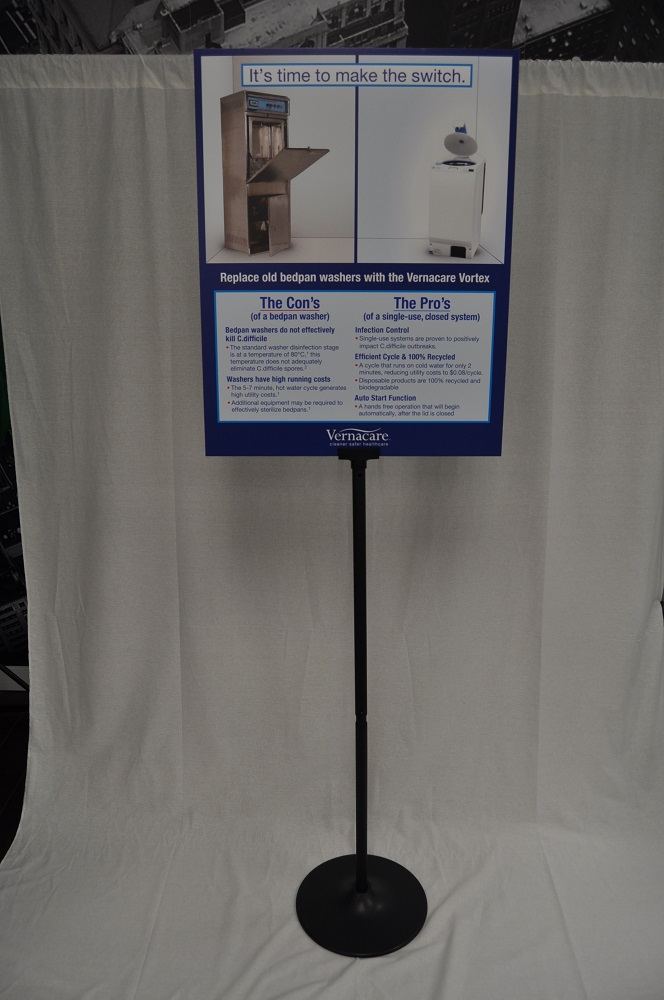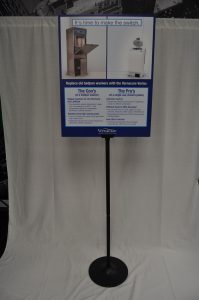 Outdoor promotional signs, directing people to your door

In-office advertisements, such as in your lobby

Signage for outdoor events such as state fair appearances

Ads for mobile point-of-sale kiosks, such as in airports or malls
Sure, stands can be stored cheaply and efficiently – but why store them when they have so many other uses?
Great ROI
Once you purchase a banner stand, it should be functional for years, assuming it's treated relatively well. You can swap out the graphics on display time after time, while reusing the frame continuously. Since the framing\hanging mechanisms are standardized, practically any new artwork from any new vendor can work with a given banner stand.
Many Shapes & Sizes Available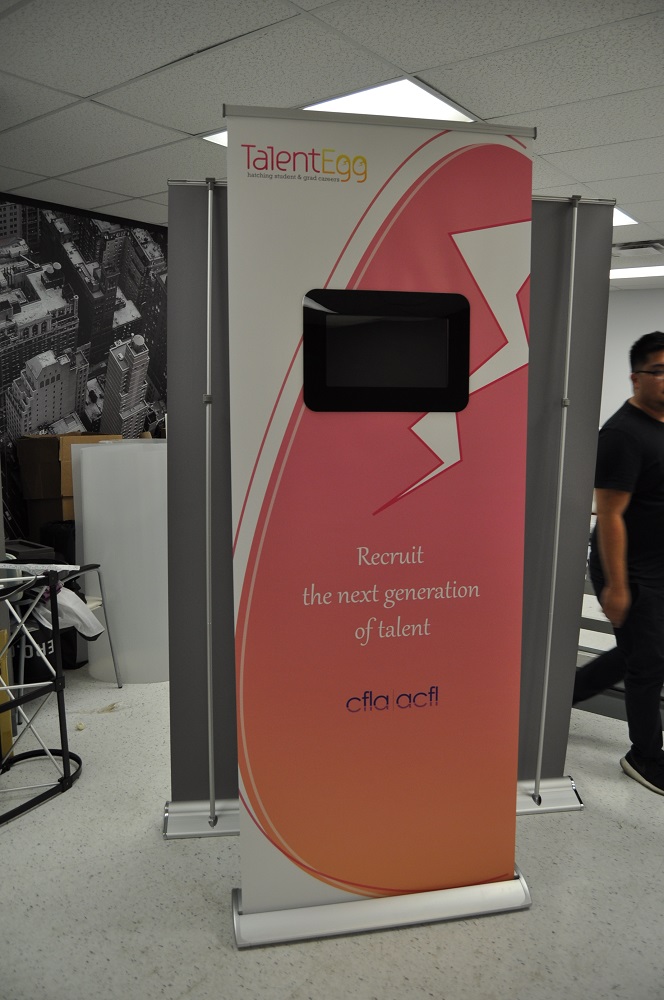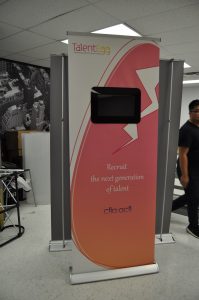 Due to their modular nature, banner stands can be made to accommodate graphics of virtually any size and shape. No matter your needs, it's almost certain you can find a banner stand to match.
Types of Banner Stands
You have plenty of options when buying banner stands as well, depending on your needs and how you plan on using them. Some of the most popular banner stand options include:
Single-Sided Retractable:

Utilizing a mechanism somewhat like a roll-up window blind, these can store and protect your vinyl graphics while remaining easy to set up.

Dual-Sided Retractable:  

Will the banner-stand be freestanding, rather than up against a wall? Dual-sided options ensure you catch people's eyes both coming and going.  

Telescoping:  

These hold the graphics firmly in place, while having a base and stand which can be adjusted quickly to suit a variety of heights. It's a great option when you know a banner stand will see a lot of different uses.

Backlit Stands:  

Without adding too much to the cost, banner stands can incorporate low-power LED lights to give them a gentle backlight that's visible in a variety of situations.

Video Stands:  

Get the best of both worlds! A banner stand can have room to insert a standard LCD or LED style screen to add extra interest for guests. It's an all-in-one display station.
Tips for Choosing the Right Trade Show Banner Stand
Look Ahead
Don't focus solely on the upcoming trade show. Think about possible future uses you might have for the banner stand, and pick the option with the most usability. 
You Get What You Pay For
Depending on your budget, you can get banner stands in anything from cheap PVC plastic to high-quality metalwork. This will significantly impact its lifespan.  
A Banner Stand Is Only as Good as Its Graphics
The banner stand is the frame; the emphasis should be on the artwork and messaging it presents. Do your research before picking a vendor and ensure they're using the highest-quality graphics work for the most impact.
Best Displays & Graphics Can Help
Best Displays & Graphics is one of the top vendors of exhibition supplies in the greater Toronto area, with years of experience designing and implementing display solutions. Whether you're planning a small affair for potential leads or looking to dominate a trade show, contact us to make your plans a reality.