Here at Best Displays & Graphics we continue to grow and reach new customers while providing quality trade show services. If you're searching for an event partner to help guide your brand to success in 2019 beyond, let BDG help your business achieve your goals.
Let's explore some of the trade show display services we can bring to your company.
Displays for purchase
Whether you are in the market for a portable, modular or custom display, BDG has a solution ready for purchase by exhibitors across North America. In partnering with BDG you're sure to find the best high-quality displays and accessories for all your trade show and event needs.
Graphic design
Our design team is second-to-none within the industry today. We can refurbish your old displays with new graphics for that updated appeal. We can also design and create renderings of completely new displays. Assisting you in conceptualizing your new display, while driving returns for clients.
Installation services
Our installation and dismantle team work with you at the event to ensure your display is set up for success. We handle all the details, from the installation to the dismantling steps while ensuring your trade show display is protected throughout the process. We offer installation work throughout North America, bringing our talented staff to all of your promotional events.
Display and furniture rentals
When your brand requires the very best for its events, we can provide furniture and displays on short notice. Our rental services are designed to be affordable for those on tight budgets. You can call our rental team directly to discover more about the full assortment of options available for your booth. Check out our latest rental guide here!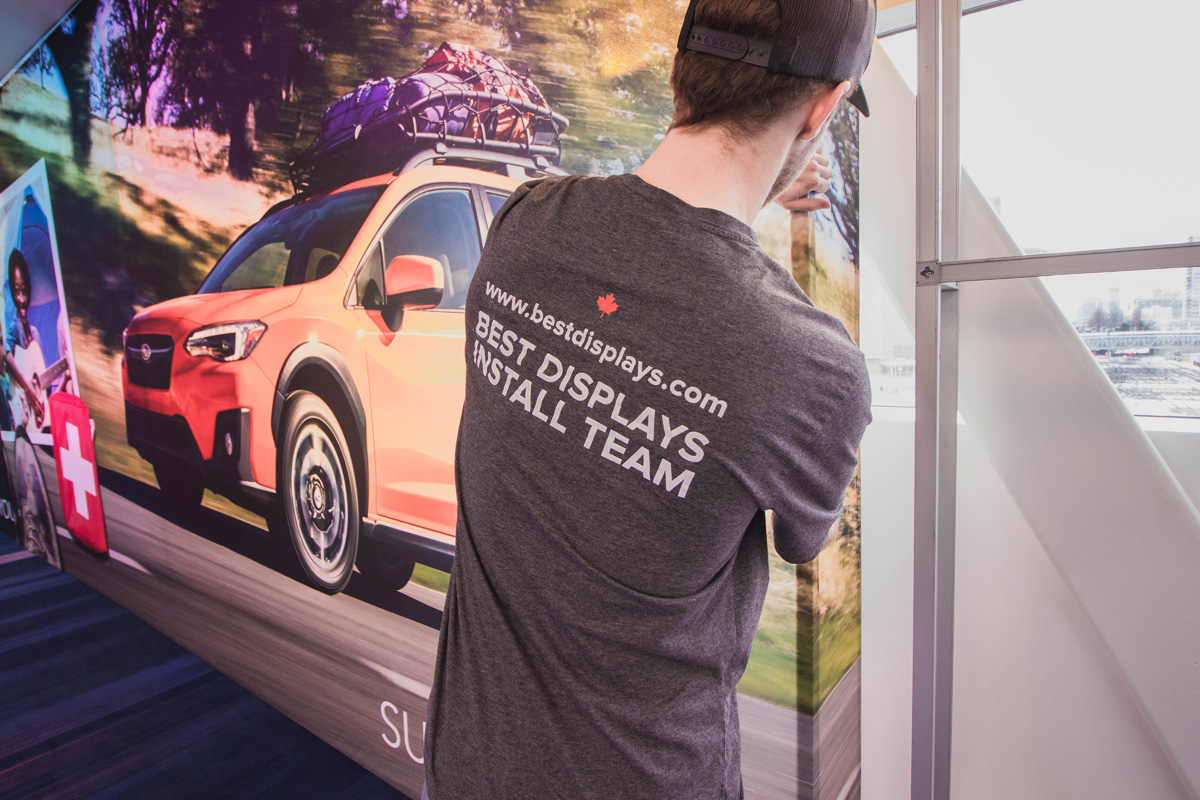 Storage and shipping
Our team at Best Displays & Graphics will take care of your displays as if they are our own. We offer full storage services in a climate-controlled facility to ensure your trade show displays are kept in perfect condition ready for use at your next event. We also offer shipping services, to deliver your display directly to event venues.
Our experienced team at Best Displays & Graphics is here to help you succeed with your trade show marketing objectives. To explore more about our services, contact our offices today.