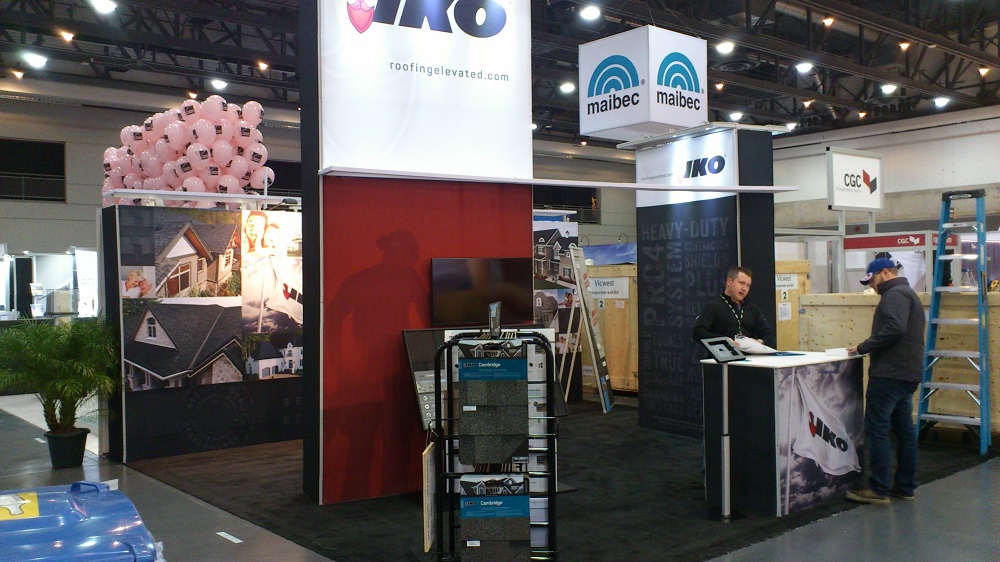 Tuesday, January 30th – Here at Best Displays & Graphics, we understand that trade show appearances are an expensive form of promotion. Even though trade shows have the potential of being extremely profitable, bringing huge amounts of new exposure and leads, they're still likely to be among the costliest forms of outreach you utilize in a given year.
However, that does not mean that a trade show needs to break the bank or be considered out-of-reach for smaller businesses. Quite the contrary! A trade show appearance -done on a budget- can be a great way for a smaller organization to launch themselves to new levels of public awareness.
Doing a trade show at minimum cost is entirely possible, but it does take a lot of smart thinking and strategic purchasing.
5 More Ways to Reduce the Costs of Your Trade Show Exhibit
1 – Plan, plan, plan
Simply put: There is no such thing as too much pre-planning and preparation for a year's trade show appearances. The earlier you get to work researching upcoming shows and searching for cheap options for handling the various costs, the easier it will be to keep your budget under control. You can also start booking travel arrangements early enough to get good rates.
Early planning also helps you set and maintain a realistic budget. With the end of the year coming up rapidly, there's truly no better time like the present to start laying plans for your 2018 appearances, if you want to keep costs down.
2 – Do the math on renting vs. buying
Depending on the number of tradeshows and size of booths, you can make a cost-effective decision of either renting or purchasing your display materials.
If you rent your trade showpieces, you will save a lot of money up-front – particularly if you can make arrangements with the renting company to handle logistics at reduced costs. However, if you're planning on doing multiple shows, you could end up paying too much re-renting the same items.
Buying costs more up-front but can yield better ROI if you intend to do several shows in the next year or two. If you buy your items with an eye towards longevity and reusability, they can easily pay for themselves over time.
Either approach can work, you just need to do the math and think hard about your plans for the next couple years.
Look to the public domain and Creative Commons for videos, images, and music
We are in a truly golden age of media with content that is either free to reuse, or can be licensed at extremely low costs. Websites such as the Creative Commons, the Internet Archive, and the Public Domain Archive are treasure troves of material; if you have the time it takes to sift through them for gems.
Also, don't forget about websites like fiverr.com which allow you to commission original works very cheaply. Obviously, this is often a "get what you pay for" situation, but if you can't afford professional graphics, it's an affordable alternative.
Order furniture from "big box" style retailers.
Why? Two reasons. First, they're going to often be your cheapest option – particularly if the items in question won't see heavy use. If they only need to look good for a single weekend, even the cheapest Wal-Mart tables and chairs could be fine.
Also, because big box stores usually offer free shipping to anywhere, and sometimes free setup too! A little time spent on the phone with a customer service agent could significantly reduce your logistics expenses.
Further, consider donating this furniture to charity after the show. Many local Goodwill-style outlets will be willing to handle pickup -again, for free- and you can probably make it a charitable deduction on your taxes to boot! You can help others, while also helping your bottom line.
Consider all-in-one service providers.
Rather than spending time and money sourcing out each individual service you require such as rentals, transportation, and setup, look for companies that provide turnkey services. A single-source solution will be much cheaper than trying to hire all the services you need ad-hoc from a half-dozen different vendors. Plus, single-source providers usually have their own networks you can leverage for economies of scale too.
Best Displays & Graphics can be your all-in-one source for great trade show materials! From graphics to post-show teardown, contact us to learn more.