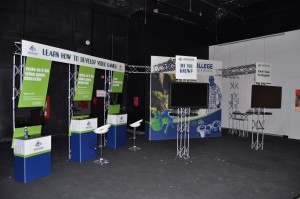 October 15, 2105 – A truss display is a multifunctional display product that can provide companies with years of durable performance within their event settings. But those with limited experience in the display marketplace don't always make the right choice when they buy their truss display. In this post, we'll outline some of the mistakes truss display buyers make with the goal of helping others avoid these mistakes in future.
The Don't Research the Venue
How much space will the company have at the event? What kind of electrical connections will be available to their representatives? These are two questions to make when considering truss displays. That's because truss display products are available in a range of sizes, and sometimes companies select a large product that doesn't fit within their display parameters at the event.
They Don't Budget for Customization Costs
Customization can help brands achieve full value for money within their truss display. It can ensure that the display is designed according to company's unique marketing needs. And so organizations must consider the costs of customizing their truss display when evaluating their event budget.
They Don't Get Input from their Marketing Team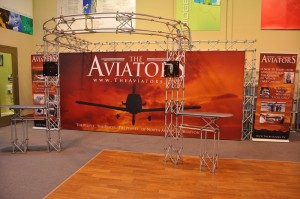 The marketing staff at the company is more likely to have a grasp on the types of product that will impress and engage trade show audiences. Companies can significantly improve the return on investment they achieve within their truss display products by consulting with their marketing team directly when their make their final decision.
By examining the mistakes made by other trade show promoters, companies can avoid these mistakes during the build-up to their upcoming events. To learn more on truss displays and their applications, speak with our expert marketing team directly today!