Your trade show displays can have a direct impact on potential customers debating doing business with your company. It's critical to your overall marketing campaign goals that your trade show graphics are designed professionally and using the highest quality materials. To help guide you in this area of your trade show event planning, we're highlighting how to choose between vinyl and fabric trade show graphics, in this latest post.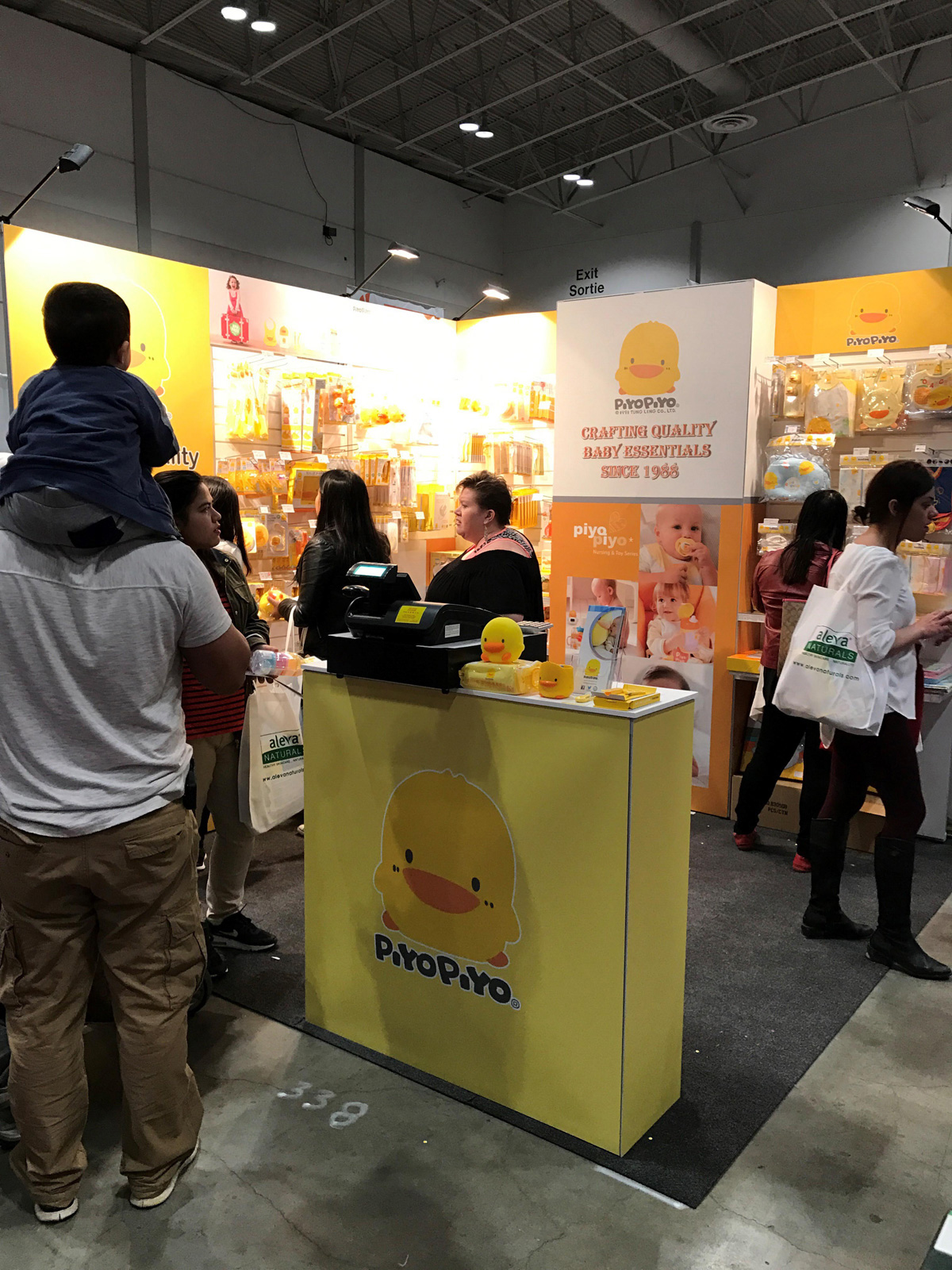 Vinyl Graphics – The Pros
In choosing vinyl graphics, it's important that you have a clear understanding regarding the pros and cons of your decision. Below are a few of the benefits of vinyl graphics:
Vinyl graphics are an affordable option and are therefore used by many small businesses hoping to make a lasting impression at upcoming events. They offer a cost effective option for the growing local company, or the large global business, looking to purchase several graphics for a number of marketing campaigns.
Many companies are also now capitalizing on trade show graphics for outdoor use. The durability of vinyl allows it to withstand extreme weather conditions and temperatures so graphics will remain in peak aesthetic condition for future events.
Vinyl Graphics – the Cons
Because vinyl trade show displays are prone to wrinkling and must be rolled rather than folded, the material can be more difficult to transport than other products. The wrinkling affects the way the graphics fit on the display and may impact promotional activities.
Fabric Graphics – the Pros
Fabric products are now becoming more popular in a range of event environments. Below are several of the benefits of working with fabric graphics.
When you're transporting your graphics across the country, the ability to neatly fold the product without impacting its quality is important. Fabric graphics can easily be folded and then unfolded without long-term creasing.
Unlike vinyl graphics, fabric graphics can simply be thrown in the washing machine when they need to be cleaned. This adds to the durability of the fabric product and simplifies maintenance.
Fabric is also highly durable in all event environments and will offer great return on investment in the long-term when used effectively and when all care instructions are followed.
The use of fabric trade show graphics has increased rapidly in recent years largely as a result of the higher image quality that companies have been able to achieve for their promotional campaigns. Fabric graphics will stand out at any event and help capture the attention of event attendees.
Fabric Graphics – the Cons
One of the only major downfalls of fabric graphics is that they can be more expensive than vinyl graphics. The cost of the graphics is relative to the lasting value they can provide. And so it's important to work with your display provider to determine whether the higher return is worth the higher total cost for the graphics.
Our team at Best Displays & Graphics now offers a full range of trade show displays that can accommodate both fabric and vinyl graphics. To discover more about our display options, please call us directly today.