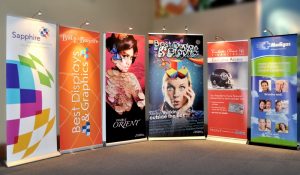 September 22, 2016 – Display banner stands offer event attendees a quick introduction to a promoting company. They allow the organization to place a small promotional element close to foot traffic with the goal of attracting visitors to their booth. And so, to help drive a lasting return for investment in display banner stands, our experts look at how to capture the attention immediately with banner stand design in this latest post.
Use an Engaging Opening Line
The opening line or call to action of the display should be engaging. It should answer an important question that audience members might have regarding the industry and it should address their core concerns and challenges. This means that business owners must work with their team to craft compelling copy for their display banners. Copy that uses clear figures can be used to get the attention of business audiences, while copy with a clever turn of phrase can be used for B2C promotions.
An Interesting Promotion
The promotion a business chooses to unveil at their event can make all the difference in terms of event success. Business teams must carefully consider the needs of their qualified buyers and then build a promotion that responds to all needs and concerns. For example, the promotion could be a free trial offer highlighted on the display. This can help new companies drum up business from reticent clients who would prefer a more experienced provider.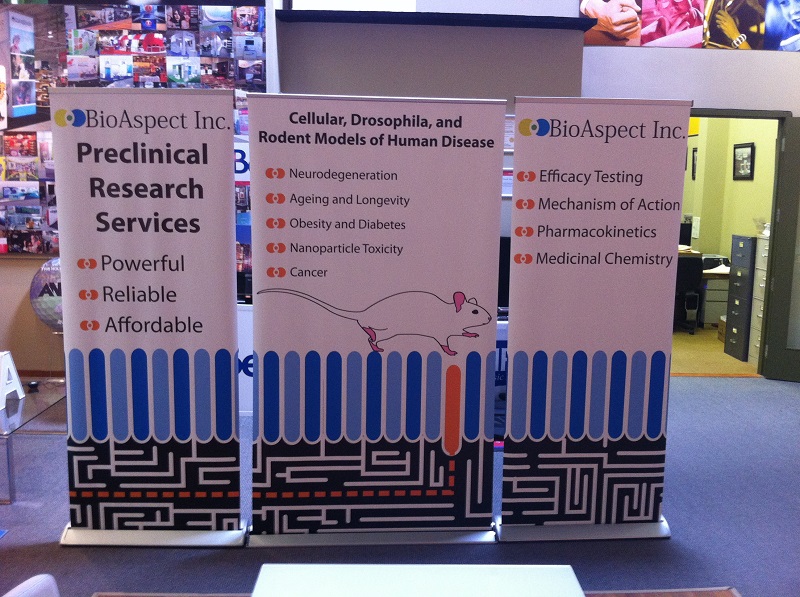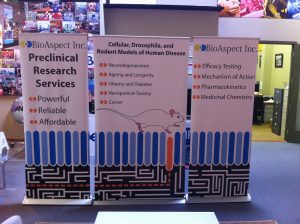 Train Staff on Audience Engagement
Once the audience member has been engaged by the display, it's important that teams are on hand to help guide them through the lead generation process. And so companies should deploy fully trained teams to man their display areas.
Our experts at Best Displays & Graphics can help you firm achieve a clear return on investment in display products! To learn more, call us now at 905-940-2378.