Another year has passed, and that means reflecting on the work we do. Even with our decades working in the trade show industry, we're still learning and growing with every new piece of design work we do. New Year's is the perfect time to pause and look back at our accomplishments and to see how we can do even better in the year to come!
So, like we did last year, let's take a look at the three booths we think were most successful – both in terms of their own artistic design, but also in terms of meeting all of the clients' needs.
The Three Most Successful Trade Show Booths We Created In 2019
I. Keyence
Keyence is a major scientific and automation supplier – so it seems appropriate that their booth would be a significant engineering challenge!
They wanted a trade show booth that would stand out and be visually distinct, with a strong lighting element to attract attention. The difficulty was that the products they wanted to display were heavy. Every kiosk had to hold up monitors and scientific equipment, while still being easily moved around, and that called for custom counter work.
They needed a design that could be easily re-arranged to fit different venues, that also included significant storage space – enough to house a small break room for the staff. However, we pulled it off, and they loved how well our design allowed easy traffic flow through the demonstration areas.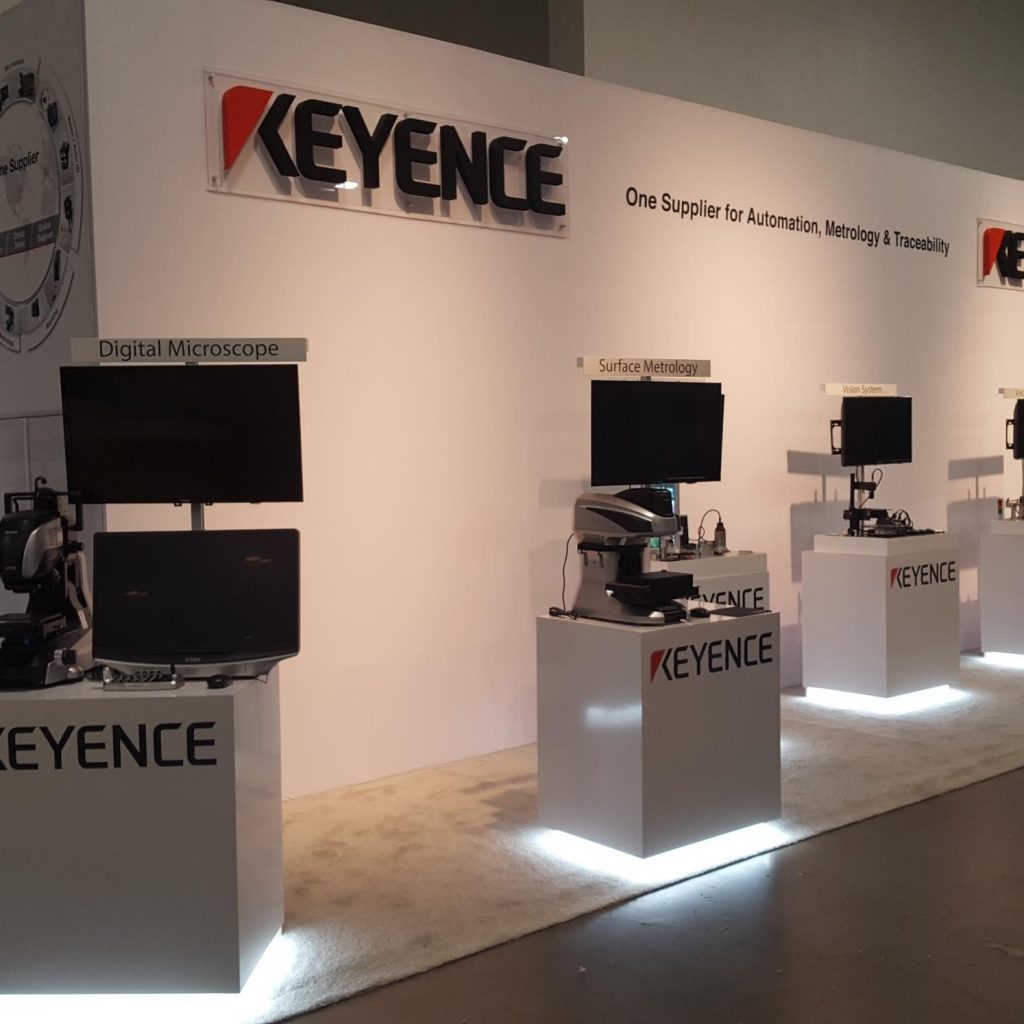 II. Synnapex
Synnapex – a local IT firm – presented a much different challenge. They were on an extremely tight budget, yet still wanted a booth that would attract attention. So, we couldn't afford to have too many separate elements, and those elements had to pop. Fortunately, we excel at stretching budgets as far as possible.
We focused on the backdrop, adding several acrylic hexagonal stand-offs, using attachment points from our versatile T3 framing to create a nice dimensionality and texture to the presentation. We highlighted these acrylic hexagons with a nice blue backlight (matching the client's colors) to make the backdrop truly pop.
We met their requirements and more, with a display easy to install and dismantle that will provide a great ROI for a long time to come.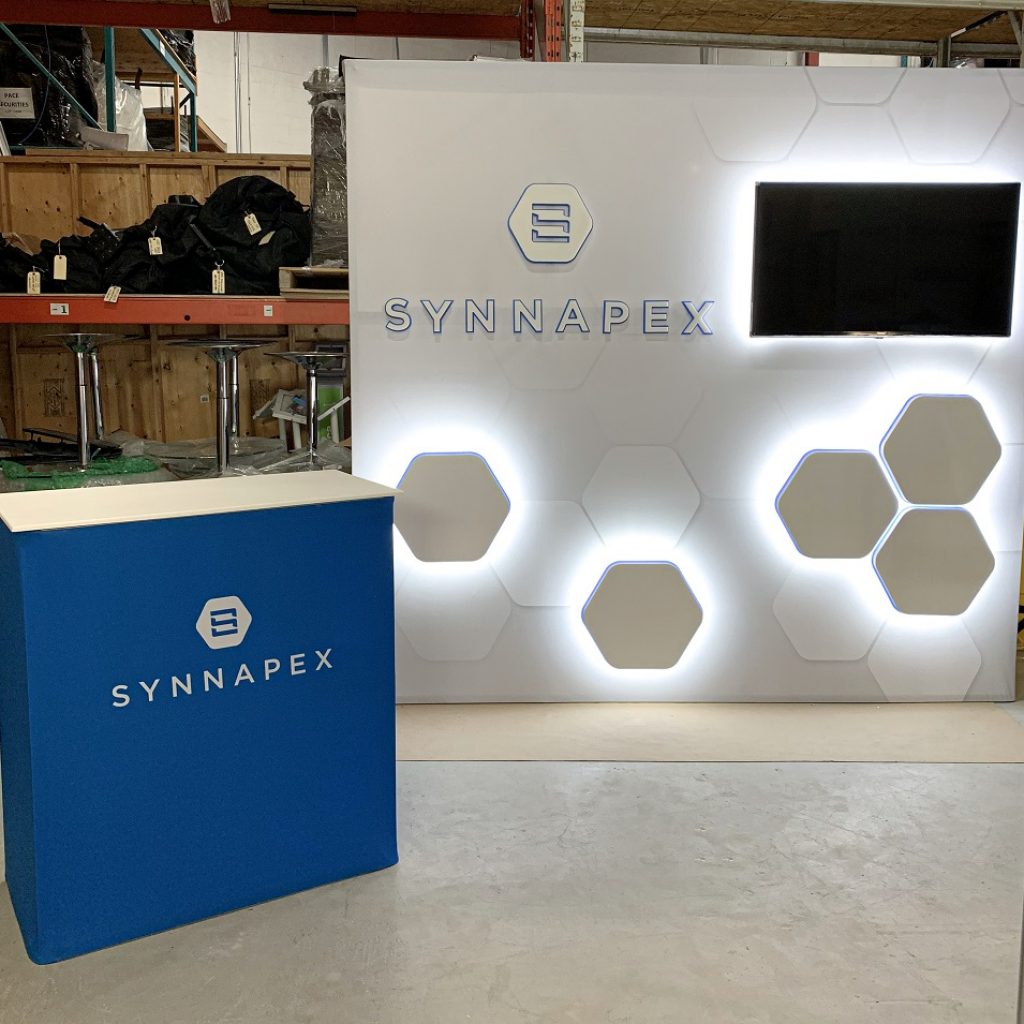 III. York Region Pavilion
This was easily our most ambitious project of the year – a full regional pavilion featuring 11 companies, three innovation partners (two of which featured two companies of their own) and three local municipal partners. Keeping everyone happy was a major concern!
Ultimately, we succeeded. Providing full turnkey services, from original design work, to setup and teardown. We even found room for the sit-down retro Pong tables they wanted to include. We think the design speaks for itself.
And their reaction? That we "went above and beyond," and the pavilion was an "outstanding success." We couldn't be prouder.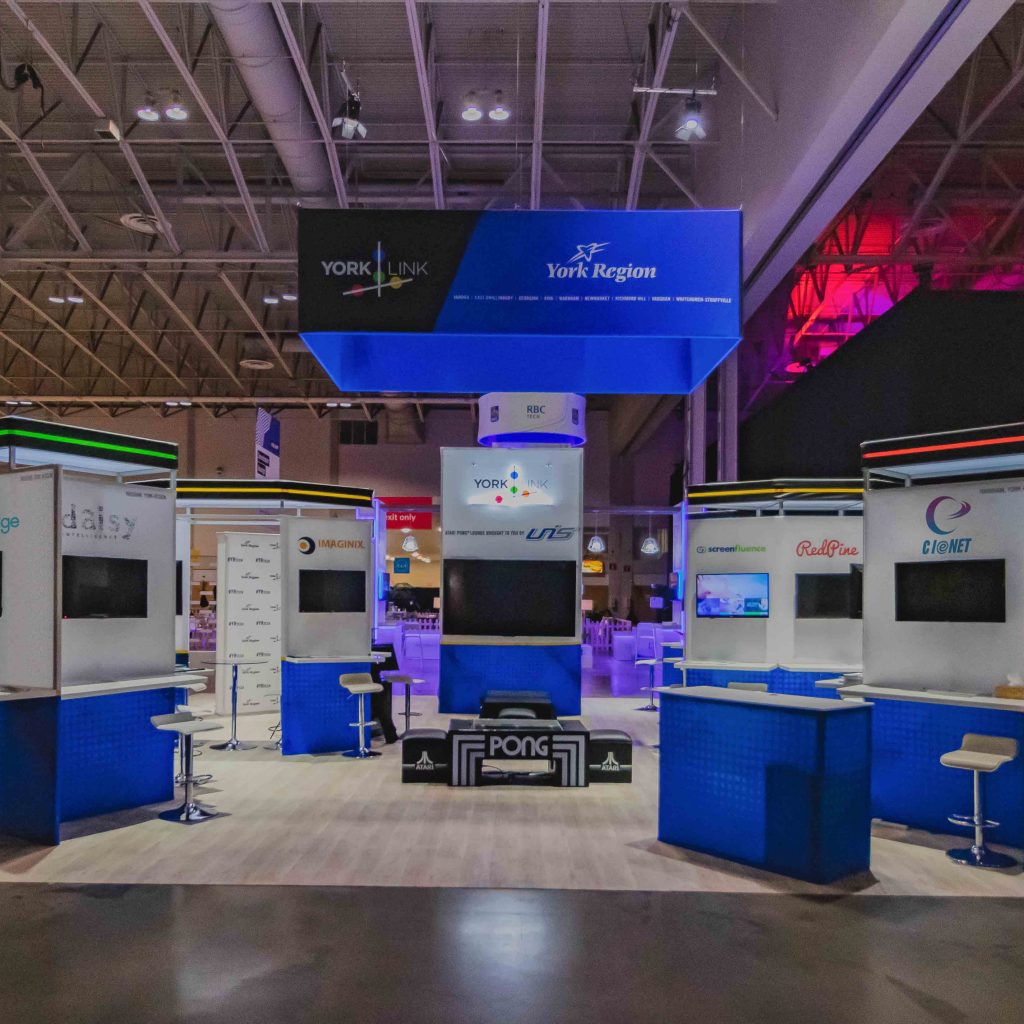 Best Displays & Graphics
If you want your own highly successful trade show booth, contact our team at Best Displays & Graphics for a free quote.