November 19, 2015 – Before working with a graphic artist, it is first necessary to familiarize yourself with some of the basic terms that will help you adequately describe exactly what you want to be created in your unique design.
Visual Area:

The area on the page that the eyes are first drawn to.
Trim/Bleed: Bleed

ing is a printing term that refers to the section that goes past the trim.
Pixilation:

The transformation of a printed image into a new and digitalized image file. Images that are too pixelated will not appear very clear when blown up past their original size.
Tips for Working Together with a Graphic Designer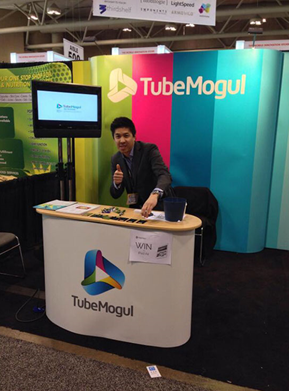 Now that you are better acquainted with some of the industry terms, it is important to equip yourself with general tips for working together with a graphic designer:
– Consult the Pantone Matching System (PMS) color chart to get a better idea as to the type of color scheme you want for your display. It might be a worthwhile idea to consider using the same colors that your customer base already associates with your brand.
– Without the help of a designer, you may still be able to create your own, visually-aesthetic graphics. Unfortunately, if you don't know the branding guidelines for your graphics, it may be difficult to consistently replicate your logos and typeface. A professional designer should keep track of your graphic elements for you.
– When meeting with your graphic designer, don't forget to emphasize that you want high-resolution images/logos and be clear in your communication when it comes to layout and design expectations.
– You can further establish exactly what you want your graphic artist to create by providing already-existing examples of what you have seen and what you like.
– Set a deadline with your designer, but be realistic – they are not miracle workers. Remember that the first draft will not be perfect and that you need to work harmoniously together with your graphic artist to create the best possible display images.
– Instead of directing the designer to create something in a certain way, instead ask them if there is a way to add attitude or emotion to your design. For example, instead of asking the graphic artists to change the background to blue, ask the graphic artist if there is a way to create a calmer and more soothing environment.
Moreover, companies who choose to do their business with Best Displays & Graphics will receive rendering services as well. This means that you will be able to clearly communicate the unique requirements of your specific, custom display. This can include anything from height restrictions to shelving, lighting, graphic placement, monitor placement, and much, much more. Once our graphic designers fully understand your priorities, they will translate those priorities into a unique, custom display. Our customers should always remember that the only way to get the most out of our design services is to work collaboratively together with our designers.
…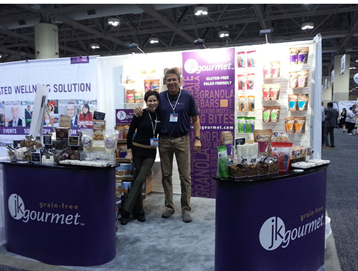 At Best Displays & Graphics, we take care of all your trade show needs to make sure you don't have to. We specialize in designing all kinds of graphics for booths and displays and have many products that our customers are welcome to choose from including pop-up displays, banner stands, flag banners, literature racks, flooring, kiosks, tablecloths, and drug identification kits. We can also help you with construction, installing, dismantling, furniture rental, internet, booth repair, storage, shipping, and more.
Contact the professionals at Best Displays & Graphics today to see for yourself why companies continue to come back to use our trade show services time and time again. If you would like to learn more about how Best Displays & Graphics can help you properly plan your next trade show, contact us today by email at sales@bestdisplays.com or over the phone at 905 940 2378 or directly at our Markham office and showroom address. Information about all of Best Displays & Graphics' products and services can be accessed by visiting our website at https://www.bestdisplays.com/. Read our blog or view our gallery to see some of the interesting projects that we have completed in the past. In order to stay on track, download our complete checklist today.