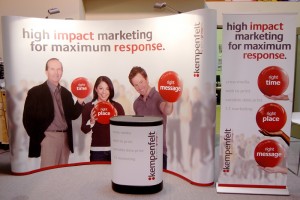 November 5, 2015 – While there are lots of jobs that require consistent inventory control, many people still fail to realize the importance of keeping track of your inventory during trade shows. Having too little inventory at your booth can mean that some of your visitors do not receive any promotional or informative materials. At the same time, if you order too many materials, you may find that you have foolishly wasted your budget.
2015 may have been a good year for your business, but if you want to maintain your success, it is necessary to prepare yourself for the new year that is quickly approaching. Start by taking stock of your current display inventory and marketing material inventory and assess anything needing repair, graphics needing updates, and marketing material needing replenishing. This will help you submit an estimate for the 2016 marketing budget and will save you from a last-minute rush to update or repair before your show. It also allows for business owners to reassess their branding/messaging and update it if required.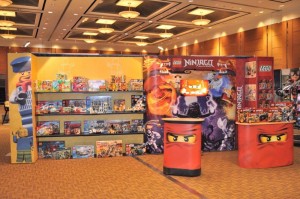 Trade Show Inventory Maintenance Tips
What's more, is that companies who choose to store their displays with Best Display & Graphics will also receive full inventory and maintenance management. To keep inventory during your trade show, it is important to remember the following tips:
– If one of your trade shows is fast approaching, it may be a good idea to create a list of every item you are going to need. Count your inventory to make sure you have enough materials and be sure to label the boxes that are being transported with your inventory.
– Start keeping a record of how much inventory you bring to your shows and how much of it goes to waste. If you already have a record of this, try to use it to determine the ideal number of materials.
– If you are handing out promotional material at the conference, it may be worthwhile to go around and see what other booths are giving out. In doing so, you will be able to gather ideas as to how you can improve or replace your materials.
– Compare your total expenses and consider whether or not you should increase your inventory or reduce it for your next conference. Remember, it is entirely possible to save on your inventory expenses by choosing Best Displays & Graphics to manage them instead.
– Look over your display and make sure that nothing is damaged or needs to be replaced. If your display is outdated or you just need a new one, Best Display & Graphics also has a talented team of graphic designers to help you create whatever you need.
– Make sure to make a separate inventory of supplies to take with you to your trade show. These items should be there to help you in case of a trade show-related emergency, like a printer to print out additional handouts or some tape.
At Best Displays and Graphics we also have a wide selection of items that can be purchased to complete your displays like table throws, literature racks, iPad stands, and more.
…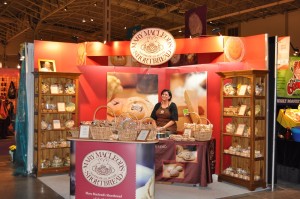 At Best Displays & Graphics, we take care of all your trade show needs to make sure you don't have to. We specialize in designing all kinds of graphics for booths and displays and have many products that our customers are welcome to choose from including pop-up displays, banner stands, flag banners, literature racks, flooring, kiosks, tablecloths, and drug identification kits. We can also help you with construction, installing, dismantling, furniture rental, internet, booth repair, storage, shipping, and more.
Contact the professionals at Best Displays & Graphics today to see for yourself why companies continue to come back to use our trade show services time and time again. If you would like to learn more about how Best Displays & Graphics can help you properly plan your next trade show, contact us today by email at sales@bestdisplays.com or over the phone at 905 940 2378 or directly at our Markham office and showroom address. Information about all of Best Displays & Graphics' products and services can be accessed by visiting our website at https://www.bestdisplays.com/. Read our blog or view our gallery to see some of the interesting projects that we have completed in the past. In order to stay on track, download our complete checklist today.