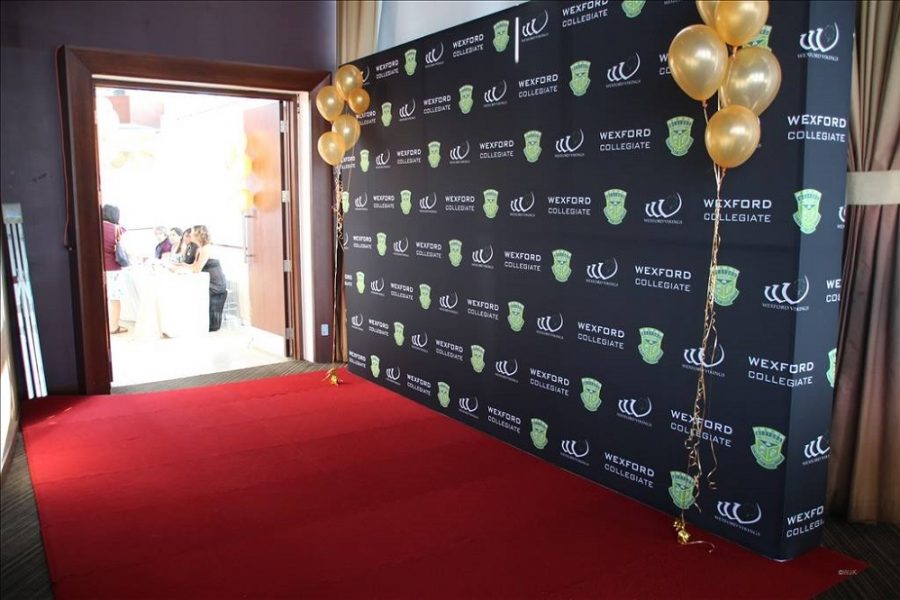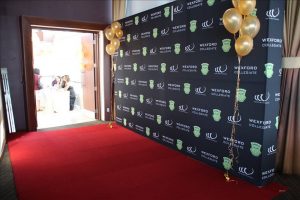 June 27, 2017 – Best Displays & Graphics isn't only about trade show displays!
It's true that we're best known for our work in the trade show industry, but we actually provide services for virtually any sort of event you're looking to host or attend. Thanks to our wide range of industry partners and vast collection of display-related paraphernalia, we can put together expert custom graphics and displays for all sorts of special events.
So, looking beyond trade show appearances, here are some of the other types of specialty decor we can put together for you… and how it could enhance your next party or event.
On Beyond Trade Show Displays:  The Best Specialty Decor from Best Displays & Graphics
Custom Backdrops
There is so much a custom backdrop can do to completely change the mood or setting of a room. Our custom backdrops come in 8'x10′ or 10'x10′ sizes, or potentially even larger, giving them the capability to completely take over a wall and replace it with whatever you want.
Thanks to our expertise in graphic design and our in-house vinyl printing services, you can get custom backdrops which are of exceptionally high quality, with bright high-resolution graphics, displaying literally anything you like. They'd be perfect for parties such as birthdays, bar/bat mitzvahs, wedding anniversaries, corporate celebrations, and more.
Step-and-Repeat Backdrops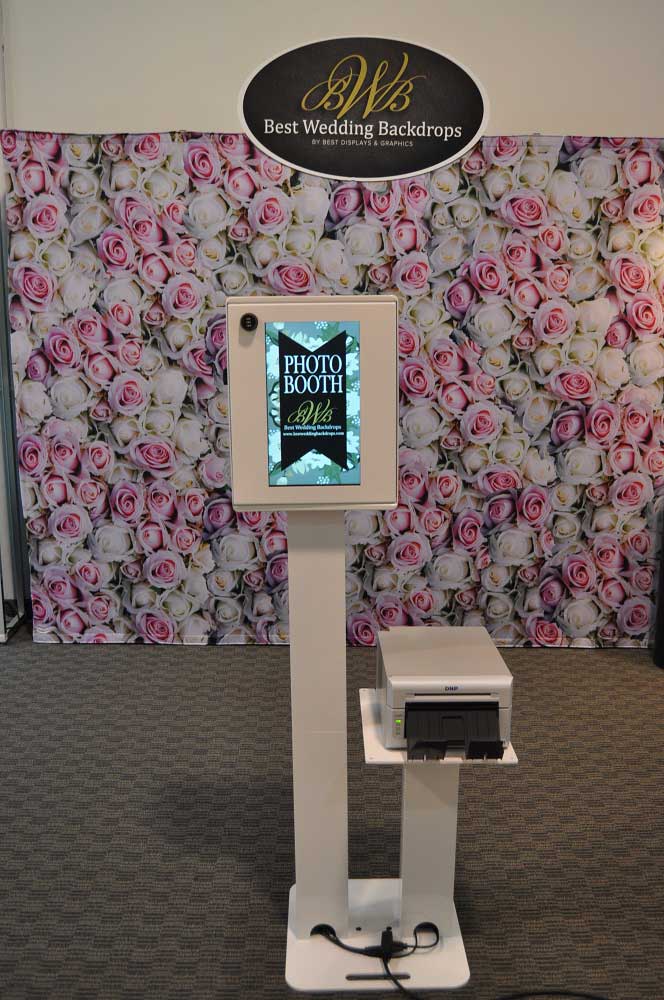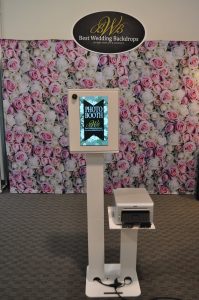 Want the effect of a custom backdrop, but without the expense of custom-printing a wall-sized graphic? Step-and-repeat backdrops are a great middle ground. These backdrops can still be custom-designed, but rather than a single large image, they utilize a smaller image which is tiled repeatedly across the backdrop.
These are also an excellent choice for promotional outdoor events like premieres. You see them all the time at awards shows and movie openings, lining red carpets and being used for photo shoot opportunities with guests. From corporate logos, to faces, to simpler geometric patterns, they're a terrific way to add mood or color to a location. 
Custom Signage
Best Displays & Graphics can be your source for custom signage of all shapes and sizes, for any purpose imaginable. We can help you design the graphics and text, while selecting a shape and stand which best adds to its purpose. The possibilities here are truly endless, such as signs intended to direct visitors around your facilities, menu or guestbook displays, outdoor advertisements, and more.  
Double-sided or cut-out signs are also easily achieved. No matter what you want your sign to say, Best Displays & Graphics can make it happen.
Vinyl Floor Decals
Another fantastic way to quickly transform a space is through vinyl floor decals. They could add a corporate logo to an event being held in a public space, or invite guests onto a dance floor. Our vinyl floor decals use glue which will securely adhere them to a floor for a day's entertainment, but can still be removed easily and without damaging the underlying surface. They're safe for use in nearly any rented space.
And with sizes ranging from 2'x2′ to 10'x10′ and beyond, there are options to fit any need and any size space.  
Photo Booths
One of the hottest latest trends at a wide range of parties and receptions is to include a full photo booth. If you use Best Displays & Graphics for your photo booth rental, we can get you an exceptional deal on these endlessly fun devices, including:
Physical props

Professional attendants

Unlimited prints

Online albums

Setup and teardown costs included
We can also offer many upgrades to expand the photo booth experience, such as set dressings, red carpet + stanchions, additional backdrops, and more. Or, upgrade the photo booth itself to create short animated videos rather than static pictures.
Kids and adults alike love playing around with photo booths – particularly when the prints are free and unlimited – and it's a wonderful way to enhance a wide variety of events.
Turn Your Next Event into An Exceptional Experience
Remember, Best Displays & Graphics is about more than just trade show appearances! We can produce signage, display pieces, and more for any event you might be hosting. From large-scale birthdays to office celebrations to religious ceremonies, Best Displays & Graphics is your top choice for the best in specialty decor elements.  Just contact us to learn everything we can do!
Also, if you're planning a wedding we invite you to visit our new spin-off service, Best Wedding Backdrops, for great ideas to spice up your reception and ceremony.