September 15, 2015
If you're a sponsor then you already know that a trade show strategy can make or break your business. Aimlessly spending thousands of dollars on unnecessary items for your conference can actually put your company into debt, which is why it is important to rely on the guidance of someone who actually knows what they're doing. Best Display & Graphics has been in the graphic design/display-building industry for many years and has developed a solid reputation across Canada as one of the best and fastest-growing national trade show design companies.
However, companies can also do their part to make the trade show a success. One thing you can do is to pay attention to your booth as well as the other booths around you at the next conference you attend. In doing so, you will be able to determine which strategies are working and which are not.
What Questions Should You Ask Yourself?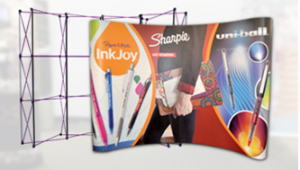 Ask yourself the following questions, starting with:
What works and what does not?
Do you notice your graphics need updating?
Was the booth to transport and assemble?
Do you need more shelving or counter space?
Do you need more technology?
The best time to assess these questions is when you're working with the display. Take notes and try to focus on how many people react to your display. Take these observations and translate them into a new and improved show strategy just in time for 2016. By taking the time to examine your business, you should be able to improve your strategy a little more each time, just remember: you are your own worst critic.
Moreover, once you figure out what you need to do, we recommend that you use a design company to help tailor your display accordingly. If you are unable to identify any flaws in your conference plan, but you are still experiencing a low flow of attendees to your booth – don't worry because you can hire Best Display & Graphics to guide you through the entire tradeshow preparation and implementation process from the start to finish. Our specialists are not only experienced to create amazing graphics using high-tech software, but they will also build, assemble, disassemble, and store your finished product based on your requirements. We will also help you identify what's not working for you and will help you develop a strategy that you can use moving forward.
To be successful at a trade show, you have to keep learning and changing your style to appeal to both the younger and the older generations. Best Displays & Graphics will help teach businesses how to fish. In doing so, you will learn how to keep reeling in more and more potential customers, while keeping your existing customers happy. To learn more about how you can prepare for your own trade show, read their blog today by visiting http://www.bestdisplays.com/.
…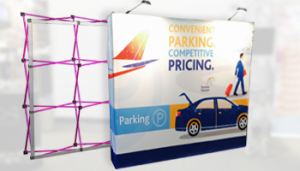 At Best Displays & Graphics, we take care of all your trade show needs to make sure you don't have to. We specialize in designing all kinds of graphics for booths and displays and have many products that our customers are welcome to choose from including pop-up displays, banner stands, flag banners, literature racks, flooring, kiosks, tablecloths, and drug identification kits. We can also help you with construction, installing, dismantling, furniture rental, internet, booth repair, storage, shipping, and more.
Contact the professionals at Best Displays & Graphics today to see for yourself why companies continue to come back to use our trade show services time and time again. If you would like to learn more about how Best Displays & Graphics can help you properly plan your next trade show, contact us today by email at sales@bestdisplays.com or over the phone at 905 940 2378 or directly at our Markham office and showroom address. Information about all of Best Displays & Graphics' products and services can be accessed by visiting our website at https://www.bestdisplays.com/. Read our blog or view our gallery to see some of the interesting projects that we have completed in the past. In order to stay on track, download our complete checklist today.