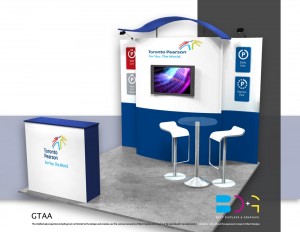 October 22, 2015 – Selecting a trade show display company isn't a matter of simply deciding which firm has the highest quality products at the lowest costs. The Ontario trade show display company that firms choose will be their display partner throughout the marketing process. And so this makes the decision all the more important. In this latest post, our team will provide a quick guide to selecting your Ontario trade show display company.
Choose a Company with Many Years' Experience
The display company that firms select should have many years' experience within the marketplace. They must be able to prove that their products and their company have withstood the test of time. They must also be able to show that their team members are experienced in the marketplace, as the individuals will be the ones called upon to provide clients with compelling solutions to their trade show challenges.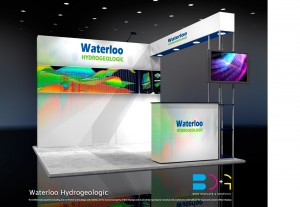 Choose a Specialist That Offers a Full-Service Suite
The display company that Ontario firms choose for their trade show display must offer a broad range of services. They must be able to design the display and set it up at the event, as well as dismantle it afterwards. Companies that offer this full suite can help business owners reduce the cost of the trade show marketing process, as well as reduce the time it would take to find other specialists.
Choose a Company that Offers Full Warranties
No matter how experienced the company's staff is, products can become damaged during regular use. It's important that the company chosen offers full warranties on their entire product line. This will help marketers safeguard their investment in the company's products and services.
By carefully selecting their trade show specialist, companies can find a partner that will offer lasting value within their products and services. To learn more, contact our trusted team today!