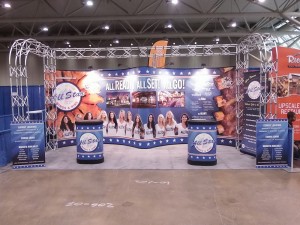 June 21, 2016 – Truss display products allow for limitless configurations and flexible functionality within the trade show space. They present promoters with a foundation on which to create a compelling display space. But for many business owners, it can be difficult to distinguish one truss display from another within the marketplace. And so within this latest post., we'll present our quick guide to choosing a quality truss display.
Choose a Collapsible Product for Portability
One of the most common challenges associated with harnessing a truss display effectively is that the system doesn't collapse. Some can be taken apart by piece but this would take time and require significant manpower. Now, with the introduction of collapsible displays, companies can reduce the setup and dismantling time while ensuring the entire system is seamlessly portable.
The System Should Align with Required Accessories
If the company is utilizing a television within their marketing, the truss system should be designed to make optimal use of the television. It should be a system that is created for optimal use of the current resources available to the company and their marketing team. Speak with the manufacturer of the truss system about potential additions to the display before completing their final purchase process.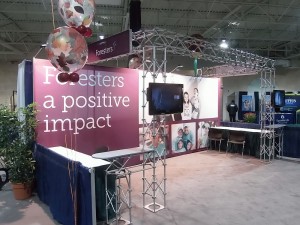 Consider the Weight Bearing Level of the Truss Display
The weight the truss display can hold should be a leading consideration in any product selection process. It's important not to select systems sold as "decorative truss displays" if the product is required to hold a television or another heavy product. Consider the weight-bearing value of the product before making that significant investment.
Truss displays are helping teams make significant improvements in their marketing campaigns. To learn more on the latest products, call our experts today at 905-940-2378.