With the spring season in full flow, many business owners are now selecting outdoor displays that will help to enhance their marketing efforts through the warmer months. Our team at Best Displays & Graphics can help, and within this post, we're highlighting some important things to keep in mind when using your outdoor displays.
Securing your outdoor displays
When working with display systems outdoors, wind and rain are a leading consideration, along with safety. Make sure that you secure your outdoor displays in the ground before the event begins. You can use ground spikes for holding flags in the ground and sandbags to keep your tent in place throughout the event. Reinforce all outdoor displays to accommodate any sudden change in weather.
Maximize event branding
One common mistake we continually see companies make is not capitalizing on the exposure their outdoor event offers for marketing initiatives. Make sure you're using all areas of your display to achieve a lasting impression. For example, you can use both peaks and valances for brand imprints. You might also add walls to your tent to showcase your upcoming products and services for 2019.
Weather
It's important to take all the elements into consideration before setting up your display. For example, if you are investing in a double-sided flag, make sure it includes a block out panel that stops the sun. Another key consideration is protecting your staff from the weather. Provide your event staff with weather-appropriate clothes that allow them to host the event comfortably. Invest in a display tent to shield event staff and visitors from in climate weather during the event.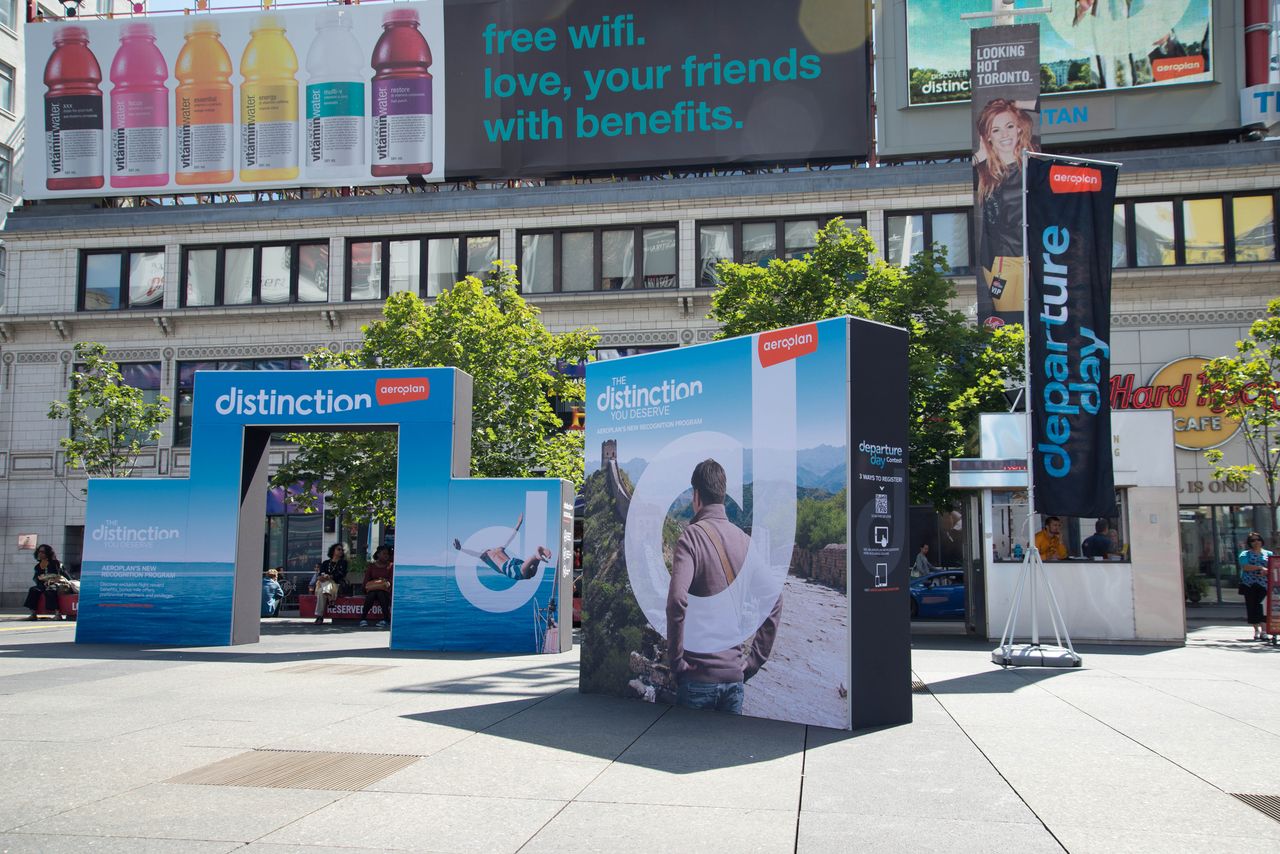 Use giveaways
A big reason why so many companies fail to attract optimal attention during their events is their giveaways. The products you offer to your guests can make a difference in the level of interactions you have with them, and the lasting impression they have on your visitors. You should also rethink your giveaways for the outdoor events. For example, don't use flyers and literature that can be blown away by the wind. Consider products such as tote bags, sunglasses and hats, that are functional and seasonally appropriate. Insistent on providing literature as part of your giveaway? Try to add the document to a USB that can easily be carried and used by your event guests.
Our trusted team at Best Displays & Graphics works with companies across the country in building outdoor display products that offer the ideal foundation for their summer promotions. To learn more about our company, our past work with promotional campaigns, and our spring and summer product and service options, call us today.