Investing in a trade show display can help drive your marketing returns and increase your brand's overall customer awareness and following. By speaking with experts in the industry you can build displays that provide continual returns campaign-after-campaign. Our team at Best Displays & Graphics has decades of experience in the display industry and can help you hone your displays to ensure long-term ROI.
Let's delve into the topic and explain how to maximize display value.
Understand your objectives
The key to long-term success in trade show display marketing is understanding your core objectives and making sure these objectives are clear to your team. This means communicating effectively with your team and working with them individually and as a group to ensure marketing instructions are carried out with precision.
Choose your shows carefully
Choosing the right trade shows to attend is another key to long-term ROI from your trade show display. You won't be able to achieve your goals without placing your brand in front of the right audience. You should ensure you research the trade show, the market, and past exhibitors carefully and choose shows that attract your core and ideal audience.
Focus on booth design
Your brand's customers might not select the company at all if your trade show booth doesn't meet the standards required. They might be put off by unprofessional or otherwise ineffective booth design and so it's critical that you work with a qualified booth designer. Our team at Best Displays has expertise and knowledge in booth design and can provide you with a concept that will engage your target buyer at industry events.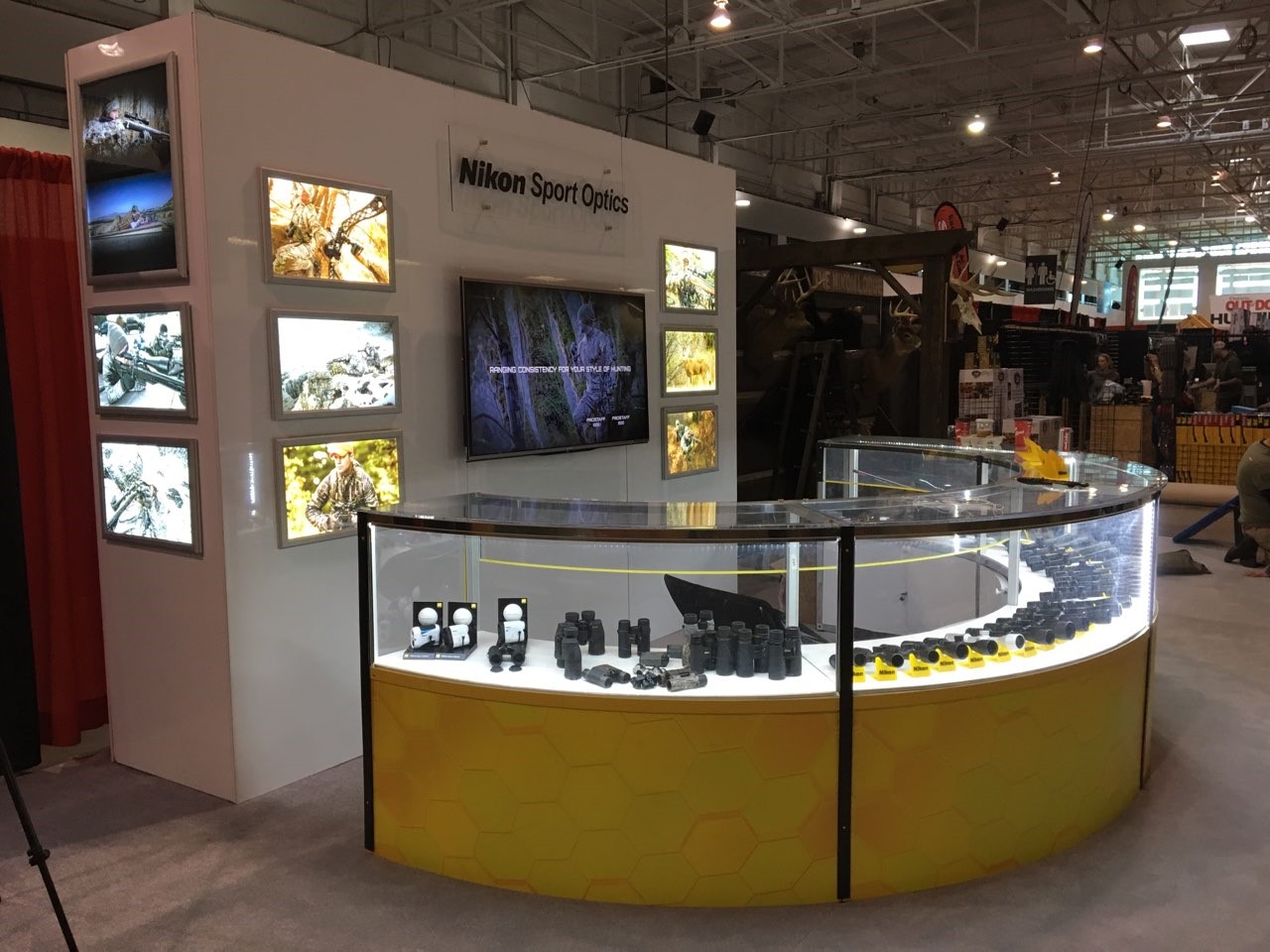 Commit to pre-event marketing
A key mistake smaller companies make is focusing solely on the event itself and not on the marketing before the event. Your social media team should be heavily involved in pre-event marketing and should be promoting your attendance at trade shows to ensure online audiences know when and where to visit your team. Make sure that you add an incentive to online promotions, such as a discount on products, to truly ramp up the return on investment.
Follow-up with leads after the event
Your trade show attendees want to build a lasting relationship with your brand. Connect with them after the event to gain insight on their opinions of your product and their experiences at the event. This process will help you to learn more about your customers and gauge the success of your brand's marketing campaigns. You'll find out what works and what doesn't and hone your target customer's event experience to drive future marketing value.
The team at Best Displays & Graphics can help guide you in maximizing the return for your trade show investment. To discover more about our company and our services, call us today.