Exhibiting in trade shows is a great way to generate buzz about your business, connect with potential clients, and forge new industry partnerships. However, to generate the best returns for your trade show visit, you'll need some eye-catching and informative trade show booth ideas. The most successful trade show displays are ones that are easy to install and convey your company's message.
At Best Displays & Graphics, it's our business to help you make the most out of your trade show involvement, which is why we've collected some insightful information for you. Here are some of the top reasons to add a pop-up counter to your trade show display setup.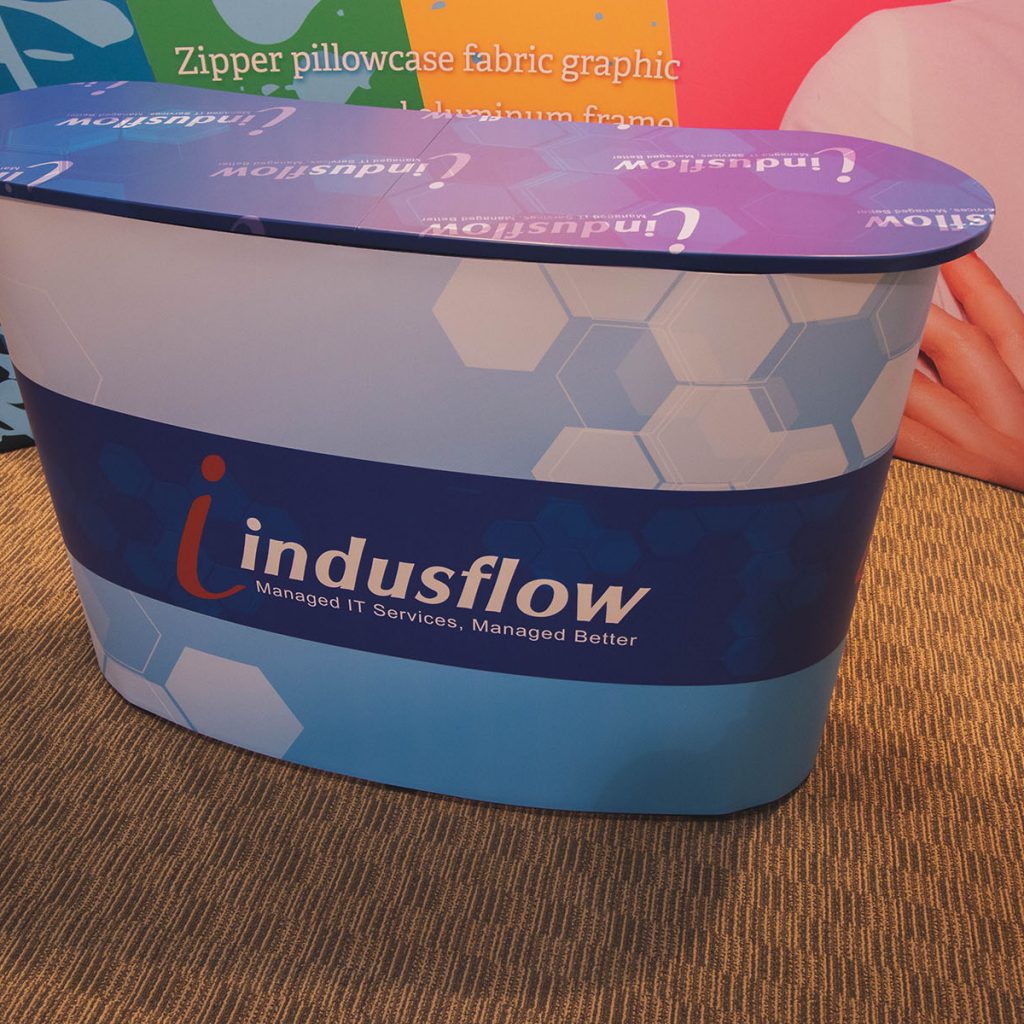 1. Portability
When you invest in a pop-up counter for your trade show display, you can easily carry it with you anywhere. This is because they're designed to be portable, making setting them up and taking them down extremely easy.
2. Stability
You might not always get to set up your trade show display in the ideal location, which means you'll need something stable that won't fall over throughout the day. That's where pop-up counters for your trade show displays come in handy. You can rely on them to remain in place even if you're battling high traffic of visitors.
3. Additional Table Space & Storage
One of the biggest benefits of the pop-up display counters from Best Displays & Graphics is that they serve multiple functions. By adding one, you'll have extra tabletop space as well as internal shelving to store all your trade show giveaways and literature.
4. Easy Transport
When you invest in a pop-up counter for your display, you'll also receive a vinyl carrying case (or hard case at an additional cost) keeping your pop-up counter safe and making it a breeze to transport from point A to point B.
5. Added Marketing Options
For those that want to take advantage of additional marketing opportunities, the pop-up counters we offer can be easily wrapped with your branding message or logo, providing another great tool for capturing the attention of potential clients.
6. You'll Save $100
From now until January 31, you can save $100 on your next pop-up counter purchase, making it a great way to start the new year!
Contact us for more trade show booth ideas!
If you want to take advantage of our special pop-up counter discount or get more trade show booth ideas, contact Best Displays & Graphics online today or call (905) 940-2378.