October 20, 2015 – In planning their tradeshow events, companies must consider their booth carefully. They must anticipate their at-event needs ahead of time in order to ensure that event-day operations are seamless. Our experts have a comprehensive understanding in this area, and we're now offering our three trade show booth preparation tips.
Don't Leave Design Until the Last Minute
The design process for the trade show booth is critical to ensuring the brand's message is received and welcomed by the trade show audience. Many companies make the mistake of leaving their design to the last minute. This has two potential outcomes: either the job is rushed or the design team cannot get the work completed, leaving the company depending on unqualified designers. Simply focus on design in the months ahead of the event to secure that professional at-event branding image.
Review Storage Options
The event itself is only part of the trade show booth preparation process. Companies must ensure they have a versatile storage option in place to safeguard the booth when not in use. Oftentimes, firms can save money by working with a full-service trade show firm that offers both booth systems and storage options.
Train Staff in the Months Preceding the Event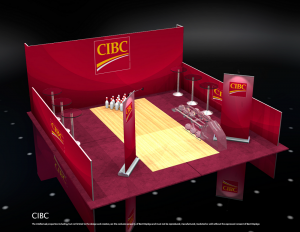 The trade show event is a momentous opportunity for growing brands. They've invested a large amount of their resources to book their place and now they must train their staff so they're ready to respond to the needs of event audiences. Staff should be trained to answer anticipated questions. They must also know the advantages the company's products or services hold over the competition's in order to articulate these advantages with skill and poise during the event.
By preparing with precision before their event, companies can ensure their teams enter the event venue with full confidence in their brand and its offerings. To learn more on the preparation process, contact our expert team today!