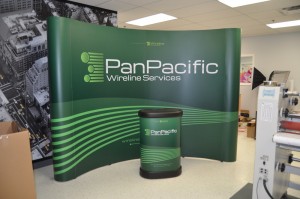 December 22, 2015 – It's the time of year when many companies are considering their 2016 marketing budgets, and reviewing what they require from the trade show displays they'll be purchasing in the coming years. This means many business owners are at the ideal stage to enhance their research with expert recommendations from within the industry. Our trusted specialists have decades of experience helping companies enhance their event exhibit booth displays and in this post, we'll provide our two secrets to buying quality display products.
Cheap Options Offer Little Value
Many business leaders begin to feel they've got a bargain when they find a new display product on sale at ultra-low pricing. But the truth is that most low-price industry products won't stand the test of time. While they might offer limited branding appeal for one event, they will begin to fall apart within a short timeframe. Many growing companies waste their marketing dollars on these low-cost display products. It's far better to rent in the short-term then wait to purchase a high quality system than to buy a lesser quality product and lose all investment value.
Save Money by Turning to Display Specialists that Design
Companies can reduce their expenditure on display products considerably by turning to a display specialist with experience in graphic design work. Small business owners continue to make the mistake of choosing one company for their display graphics and one company for their materials. Working with the same company for both gives business owners the chance of reducing their overall investment. Oftentimes, tradeshow display companies that offer design services will offer attractive package deals to business owners that turn to them for their graphics and their display products.
These simple money-saving secrets have helped hundreds of firms reduce their trade show expenditure over the years. To learn more inside tips from the trade show marketplace, speak with our experts today!