RETAIL SOCIAL DISTANCING SIGNAGE, DECALS, & PRODUCTS
Safely open for business and comply with physical distancing mandates, with BDG's full range of retail social distancing signage, decals, and more! Create a safe environment for staff and customers, while maintaining physical distancing in your store. We've got all the COVID-19 supplies to get your business back up and running.
OPEN FOR BUSINESS WITH SOCIAL DISTANCING SIGNAGE & SUPPLIES FOR RETAIL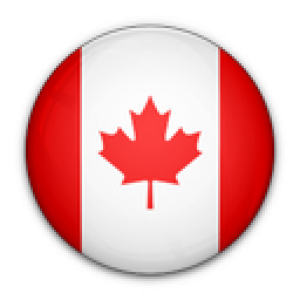 100% Made In Canada
SNEEZE GUARD SCREENS
Protect your cashiers with sneeze guard screens. Custom manufactured for your retail environment and easy to clean, they will help maintain physical distancing in your store.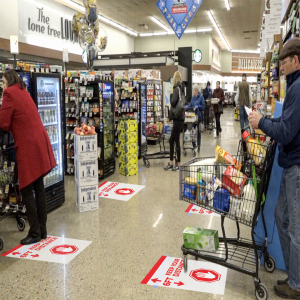 SOCIAL DISTANCING DECALS
Direct traffic in your store and maintain physical distancing with social distancing decals. Custom made in your preferred shape and easy to apply to hard surfaces.
BANNER STANDS
Outline changes in store hours, policies or procedures with banner stands or vinyl signage. The vinyl graphics are available in a variety of widths and heights for all your signage needs.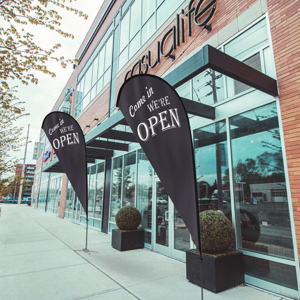 FLAGS
Advertise your store is open for business with BDG's wind flags. Available in Sharkfin, Rectangular and Teardrop shapes and a variety of sizes. They are easy to see from the street and the perfect advertising for your business.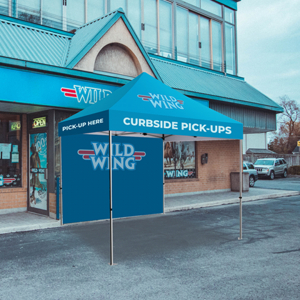 TENTS
With warmer weather upon us, make curb side pickups easier on staff and customers with a branded BDG tent. Available in a variety of sizes, with multiple branding opportunities and accessories available. It's the perfect addition to your marketing product inventory.
SIGNAGE
Guide traffic for curb side pickups or show support for frontline workers. Whatever your message is, BDG has the perfect signage solution to promote it.