Social distancing barriers make it possible for workplaces of all sizes to stay open while tending to the sanitation needs of employees and patrons. However, not all suppliers of social distancing barriers are the same and there are a few factors that make these products particularly effective.
At Best Displays & Graphics, we are dedicated to offering a selection of top-grade social distancing products and ensuring seamless integration. Before you invest in social distancing barriers, ask yourself the following six questions.
Six Questions to Ask Before Buying Social Distancing Barriers
1. What areas of your workplace do not enable physical distancing?

One way to determine how many social distancing barriers you will need to buy is to take note of small, enclosed spaces that make it difficult for people to maintain a safe distance. For example, if you run a small restaurant, you may want to divide dining tables with acrylic shields.
2. How can you utilize social distancing barriers to protect staff?
To safely operate your business, protecting your employees should be a top priority. Before you purchase social distancing barriers, consider the type of social interactions your staff is required to have. For example, if you have a reception desk, you may want to shield your front office staff by implementing a sneeze guard.
3. Are delivery and installation available?
Purchasing social distancing products from a local business that offers installation services will make it much easier to safely re-open your workplace. At Best Displays & Graphics, our team offers installation services across Ontario.
4. Does the company offer complimentary consultations?
Before you invest in social distancing barriers, it is important to speak to your supplier and ensure they have the right products for your space. Our team at Best Displays & Graphics offers free consultations where we will discuss a variety of options that may be suited to your workplace.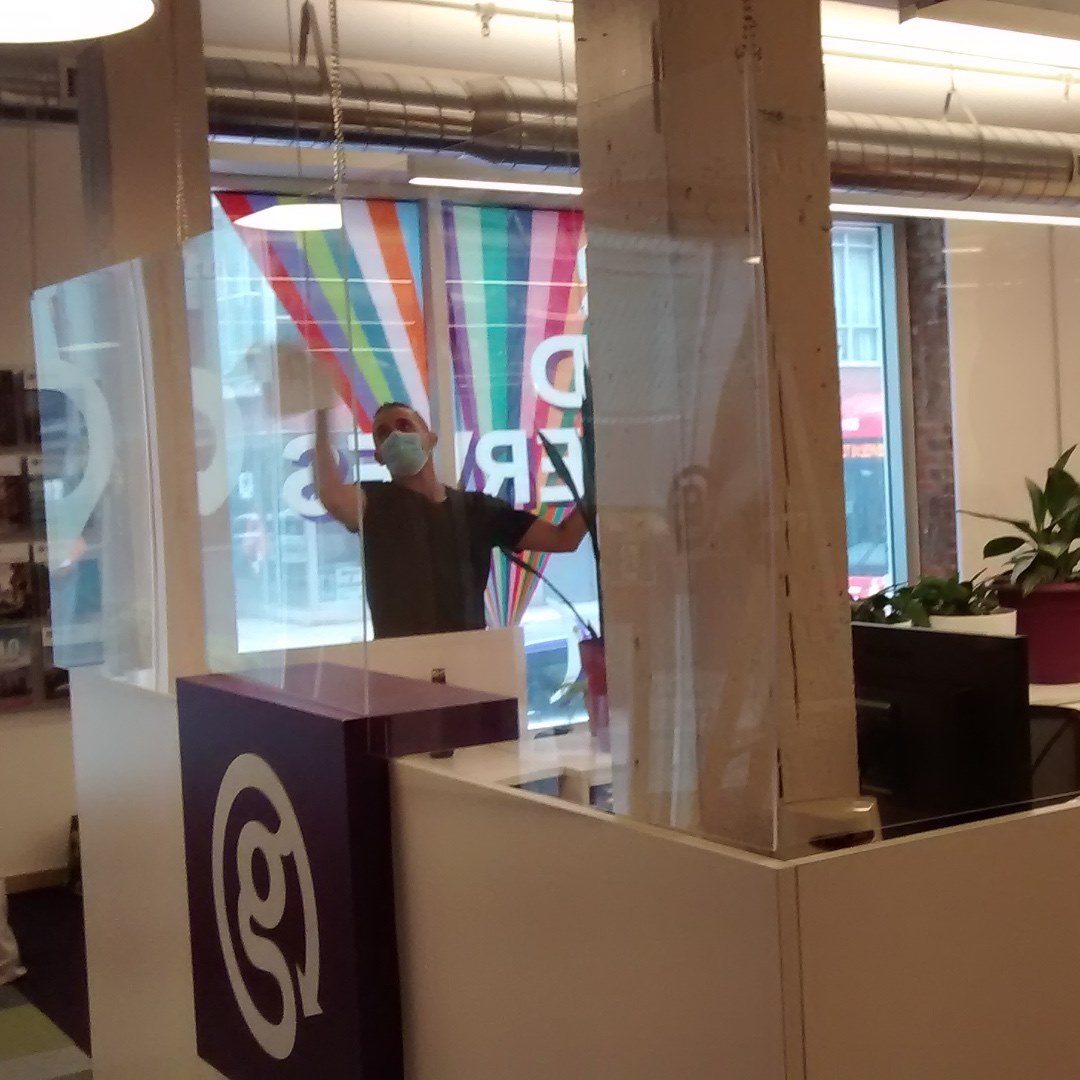 5. Have you looked into a variety of social distancing products?
Whether you work in an office, health centre, or retail space, there are a wide range of social distancing barriers, decals, and banner stands that could benefit your workplace. Choose a supplier that offers a variety of products to choose from.
6. Can your team interact while using barriers?
From serving tables to conducting workshops, it is important to choose products that allow for normal interactions. We offer a variety of fixed and mobile clear acrylic shields that make normal communication possible.
Best Displays & Graphics has a full range of social distancing barriers for your business. Contact us today!