"As ever, the accountant in me saw the risk, the entrepreneur saw the possibility. So, I split the difference and kept moving forward."– Phil Knight, Chairman Emeritus of Nike
The onset of COVID-19 meant great turmoil for many businesses around the globe. We've experienced three months of tremendous uncertainty and business disruption, with no end in sight. Though a global pandemic may be new (and frightening), as a business owner who has survived (and thrived) the recession of 2008 I'm no stranger to economic hardships. Now is the time to relinquish what we can't control and embrace what we can, emerging opportunity.
As we brace for continued economic uncertainty, here are a few tips to help you pivot your business during COVID-19;
Seek out opportunities
Don't sit back and watch your business' revenue flatline. Tough times for your company call for swift action! Look for opportunities in the market to diversify your product offering, target new customers, and/or pursue a new business model. Make sure you remain relevant as global needs and demands continue to shift.
Improve business processes
Use the "downtime" wisely and streamline existing business processes and procedures. Get lean and eliminate practices that don't directly benefit your bottom line. Other tasks to tackle? Reconsider your marketing campaigns, re-envision your website, review your inventory management, plan, network, and get organized! You'll reap the benefits immensely when your business is back up and running at full capacity.
Listen and implement Customer Feedback
Your customer database holds great value, especially during fiscally challenging times. Reach out to your clientele, listen to their current situations, gain feedback on their current needs, and adjust your business model to support them. Not only will you gain insight into new opportunities, but you'll also create eminent brand loyalty by showing just how much you care about their business.
Embrace technology that will improve your business
Technology has become a major lifeline for many as social distancing regulations forced many brick-and-mortar businesses to close. If you've held on to a traditional business model, there is no time like the present to embrace the technology that will help your business achieve success. Consider how you can deliver your products or services in a digital realm. E-commerce, virtual meeting or consultations, and an enhanced social media presence can go a long way to support your brand through these challenging times.
Consider collaboration
We're all in this together, so naturally we will prevail, TOGETHER! Consider collaborations with other small/medium-sized businesses that share a similar target demographic. Cross-promotion can do wonders to attract new business your way. Not to mention, the shared support can help both businesses overcome these challenging times.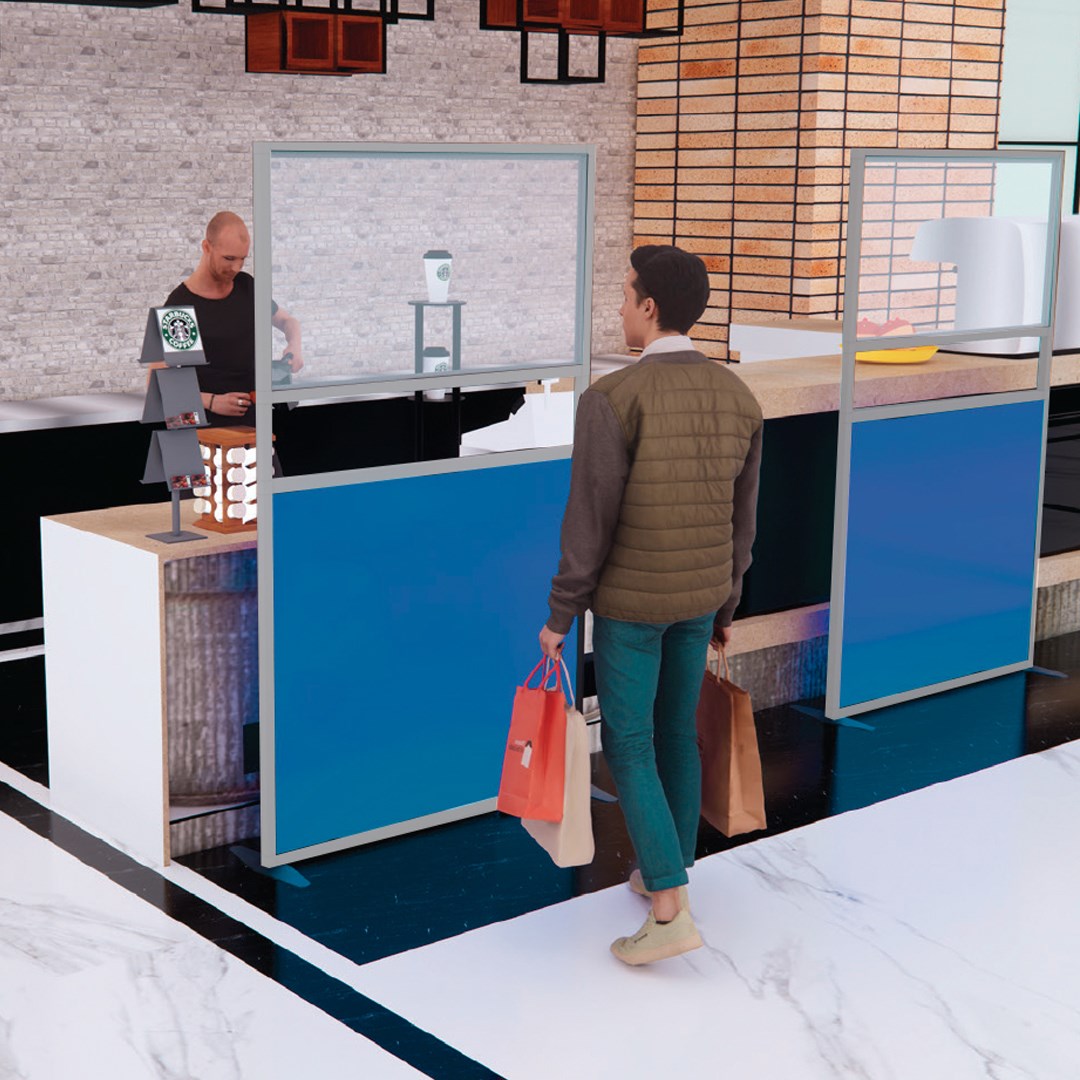 For Best Displays & Graphics, COVID-19 absolutely crushed our entire business model. Traditionally a business that thrives from marketing events and trade shows, social distancing regulations and travel restrictions left us with virtually zero income from our clients. As timelines for the re-emergence of trade shows across North America continued to look bleak, it was time for BDG to adapt to a COVID reality and create useful social distancing products for new and existing customers.
Luckily, the versatility of our display framing made it easy to reconfigure trade show displays into a more useful solution for our customers, developing a complete range of social distancing partitions, sneeze guards, barriers, and more. Products that would assist our existing client base and build relationships with new clientele all the while helping their own business thrive.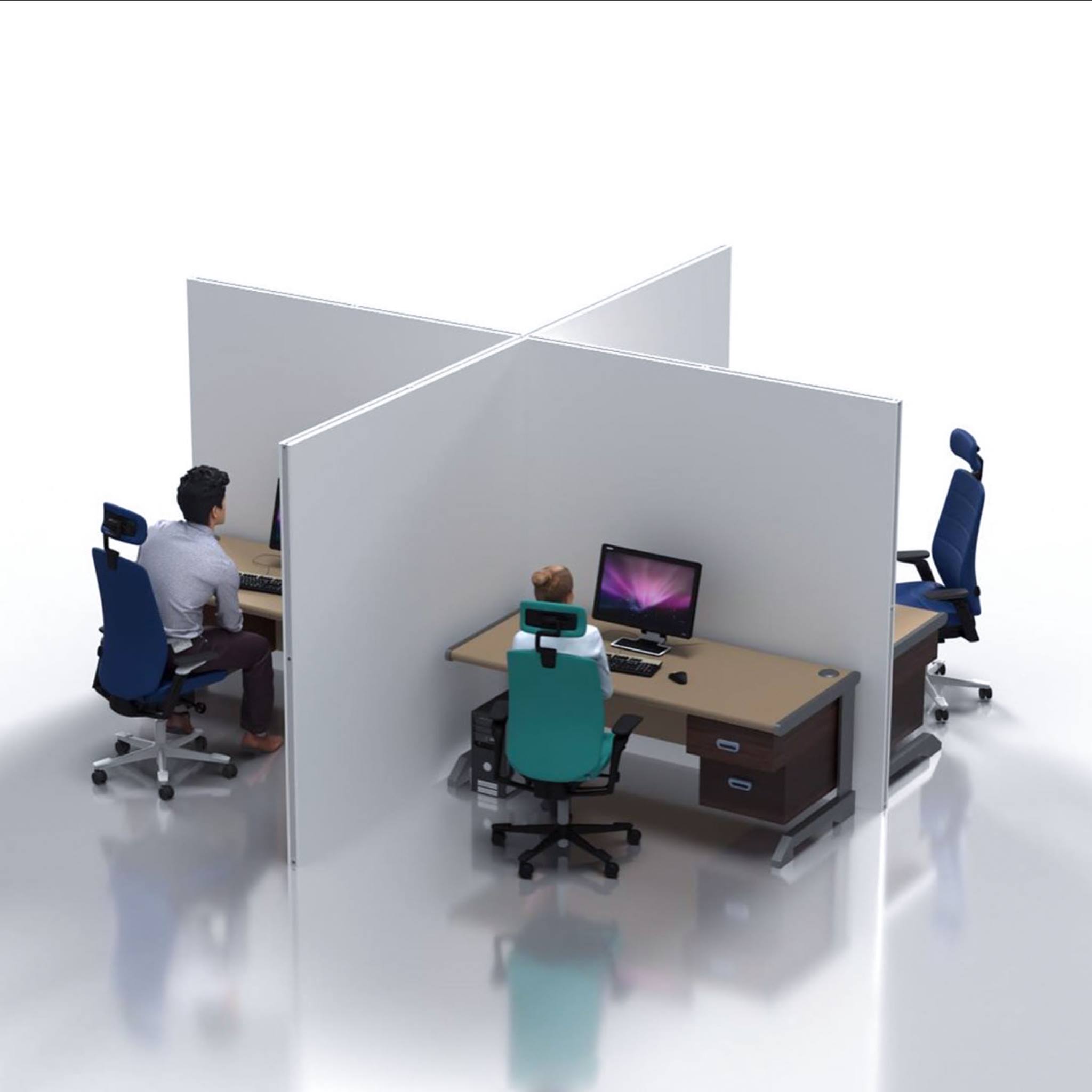 COVID-19 will no doubt change how many businesses operate through 2020 and beyond, but at BDG it will not defeat us! We will continue to offer turnkey social distancing and trade show solutions to support our customers for years to come.
For more information on our full range of social distancing products and solutions, please visit https://www.bestdisplays.com/contact-us/.