Are you looking into re-opening your business in 2021, but aren't sure how to go about refitting your space to encourage social distancing? Best Displays & Graphics can help! Beyond our wide range of social distancing products such as social distancing barriers and shields, we also offer plenty of additional services to help your business adapt to the challenges ahead.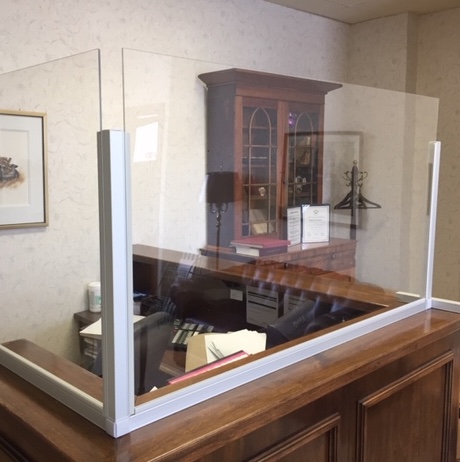 Here are just some of the products and services we can provide to customers in the GTA, and elsewhere in the country, to make your transition a little easier.
Complimentary Consultations
Do you have questions, or want advice on how to handle some particular challenges facing your business? We're always glad to help! Even if you're not buying today, we'll still chat with you about your issues and offer suggestions on how to best proceed. Just contact us with your questions.
On-Site Measuring and Consulting
If you're in the Toronto area, we can take a look at your office and make recommendations. We'll measure spaces, help you calculate your social distancing needs, and otherwise help you prepare your working environment to be safer in the year ahead.
Design and Rendering Services
For years, we've been one of Toronto's top sources for promotional design and rendering. Whether you want to promote your business itself, or your health and safety measures, we have a team of expert designers with decades of experience creating amazing signage and other promotional images. Combined with our vast range of display products, we can help you create a brand-new image for 2021.
Installation Services
Thanks to our many years of experience helping companies prepare for trade shows, we have a proven team to assist with the installation of any of our products. This includes all of our social distancing barriers and other safety products. When you combine both services, you'll save money over hiring your installation contractors.
Go-Anywhere Shipping and Delivery
We might be headquartered in Ontario, but BDG can deliver your order wherever you need it! Our delivery network ensures you get your signs, barriers, and other products promptly. This helps you get your business up and running again even more quickly and smoothly.
Get Social Distancing Barriers & More Today
Need help creating a safe work environment amidst the COVID-19 pandemic? Best Displays & Graphics can help. Contact us today to get started.