These days, although it's nowhere near business-as-usual, essential businesses have reopened their offices to start safely serving their customers face-to-face. But things are done a little differently in Ontario and all over the world to cope with the ongoing threat of the COVID-19 pandemic. In addition to employing things like social distancing signs, Ontario businesses are also using personal protection equipment like face shields and social distancing barriers to ensure their clients and staff members remain safe and healthy.
If you're wondering a bit more about how these things work, sneeze guards and shields in particular, Best Displays & Graphics has collected some important information for you here!
Why Are Shields Such a Necessity for Any Business?
Things like shields and social distancing signs are so essential because of the way COVID-19 spreads. It has to do with when we sneeze; our body's way of releasing germs and pollutants. Our sneezes spray thousands tiny microscopic droplets that can easily travel through a room in a manner of seconds. That's why many of the world's social health organizations are urging people to maintain their distance.
However, sometimes in a business situation, staying six feet apart isn't possible, that's where shields and sneeze guards come into play. They can enable staff to still safely interact with customers (like when using a cash register) while still taking all the proper precautionary health measures required to stop the spread of disease.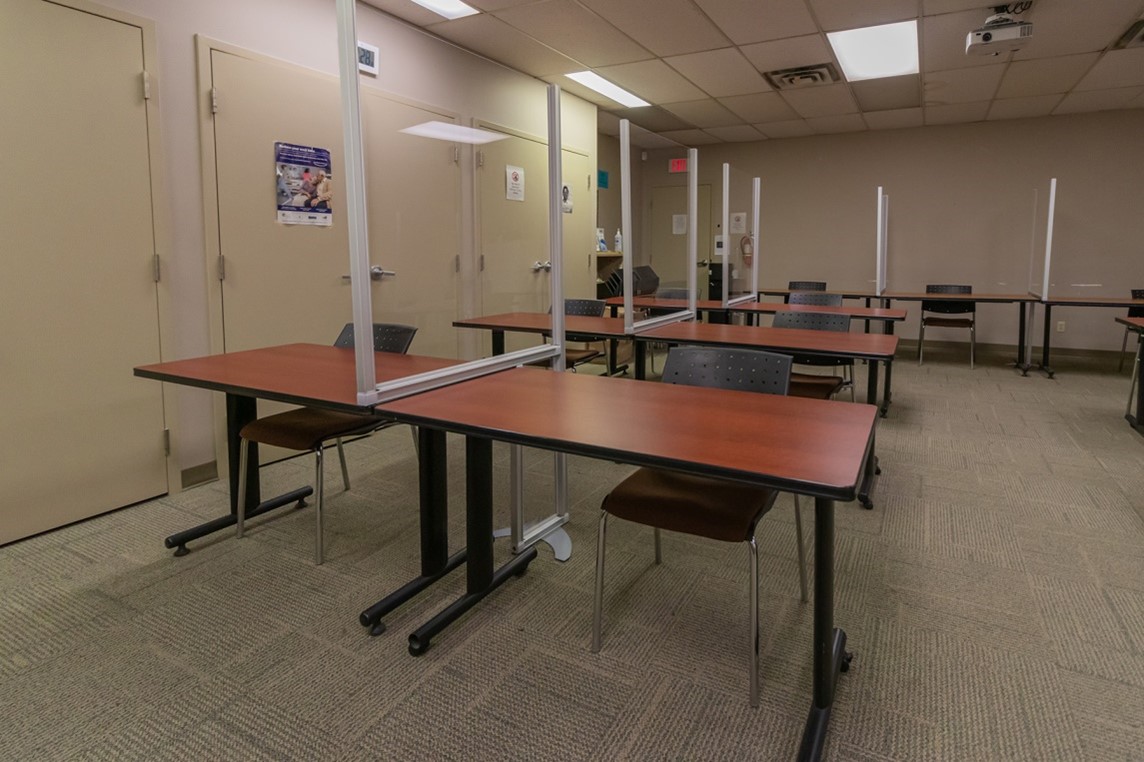 How Are Sneeze Guards Created?
Sneeze guards are created with the idea in mind that they are both tall and wide enough to contain an individual in them whether they be sitting or standing. So, sneeze guards are created taking this into account, as well as the average size of customers that might frequent your particular business. Today's modern sneeze guards are going to need to be tough enough to withstand the wear and tear, as well as offer protection, meaning plastic sheeting is out!
These days most, there are a range of durable and safe sneeze guards, such as plexiglass sneeze guards or those made from acrylic, and glass, all of which can be easily cleaned. Best Displays & Graphics sneeze guards are customized for your space and made to order.
Contact us for custom plexiglass sneeze guards & social distancing signs in Ontario!
Ready to invest in plexiglass sneeze guards or other products for your workplace? Contact us online or call us to get started at (905) 940-2378.