Operating your business amidst the threat of the COVID-19 pandemic, requires business owners to provide a safe environment for both staff and customers. But where do you turn to find the right solutions for your organization? Well, Best Displays & Graphics is here to tell you that we can provide a range of things to help protect your workplace.
Below, we've collected some more information about why you can trust our team with your workplace protection.
1. Our Qualified Sales Team
Over the past several years, not only have we been a leading supplier of custom trade show displays, but have also helped many business owners protect their workplace during the pandemic. Our team can come up with functional, creative solutions to keep your doors open and clients happy.
2. Design & Renderings
One of the best parts about working with Best Displays & Graphics is that our design team boasts decades of experience and can help bring your vision to life. Whether it comes to creating custom social distancing solutions that conform to your property or finding the right material for your products, they can help. They'll also show you what it all looks like before you agree to anything.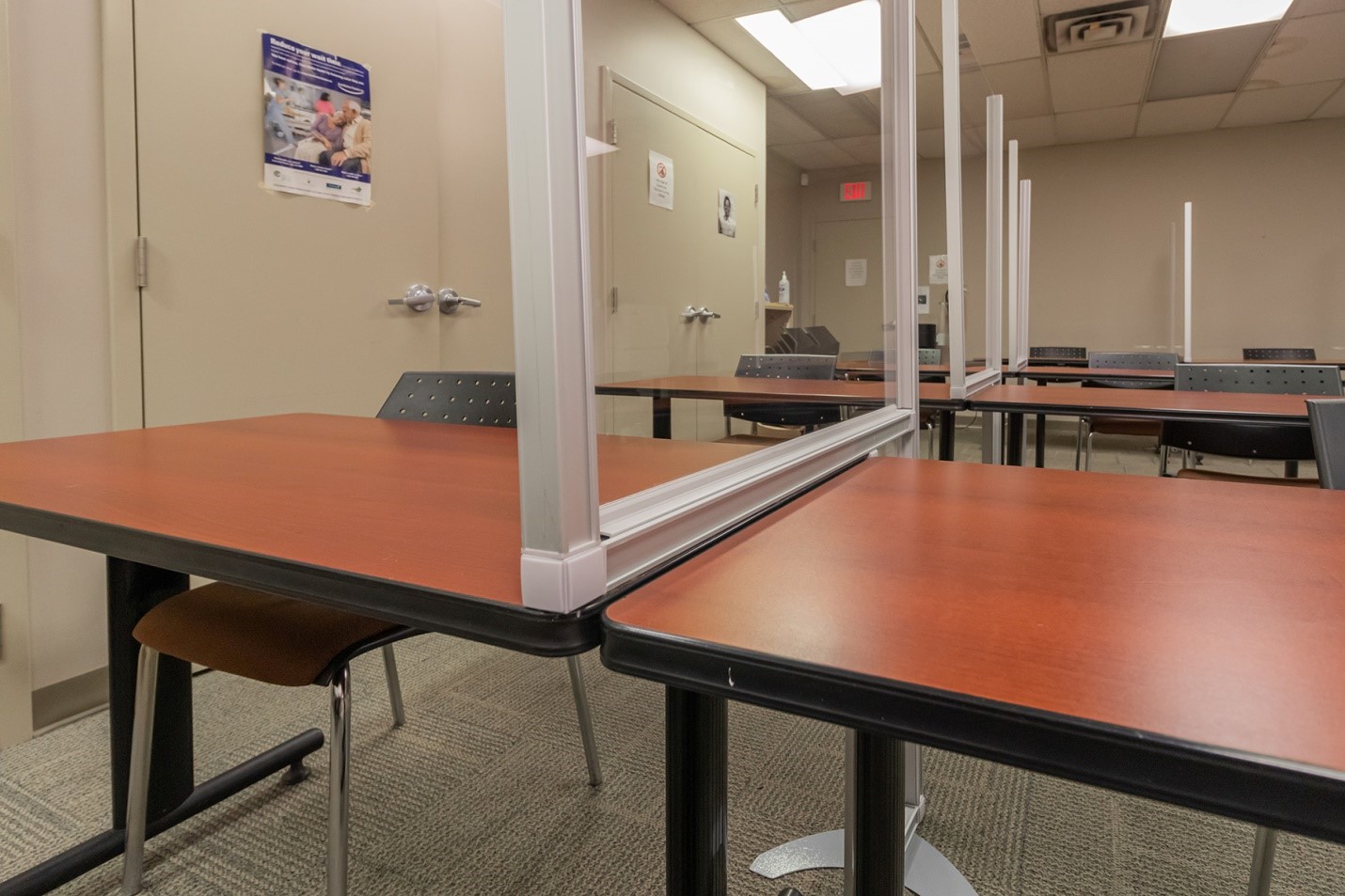 3. First-Rate Installation
If you're worried about the installation process of your new social distancing solutions, the team from Best Displays & Graphics will ensure that everything goes smoothly. Before installation, our crew will measure the site and make certain that all the partitions installed are done so correctly, and in the proper place.
4. Comprehensive Solutions
When working with Best Displays & Graphics, you get the whole kit and kaboodle, meaning a complete suite of social distancing products to suit your requirements. This includes social distancing decals, acrylic shields, partitions, signage to communicate health and safety information, sanitizer stands, and more!
Contact us today to request your complimentary quote!
For more information about how Best Displays & Graphics can help you protect your workplace, contact us online today or call (905) 940-2378.